Joe Cole [pictured] and Lina El Arabi star in the forthcoming love story from the director of War Witch.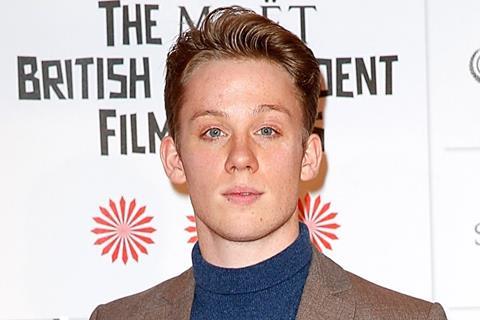 Paris-based Films Distribtion will handle international sales on Kim Nguyen's forthcoming drama Eye On Juliet.
2011 Screen Star of Tomorrow Joe Cole (Peaky Blinders) will star as a drone operator who falls in love with a young Middle Eastern woman, played by Lina El Arabi (Ne M'Abandonne Pas), who he encounters during a remote mission.
Despite being separated by distance, Cole's character does everything in his power to help the young girl, who has been promised in marriage to an older man she doesn't love.
Pierre Even will produce via his company Item 7, who also produced Nguyen's Oscar-nominated feature War Witch.
Director Nguyen has his latest film Two Lovers And A Bear, starring Dane DeHaan and Tatiana Maslany, premiering in Cannes Directors' Fortnight.
eOne Entertainment subsidary Seville Films will handle the Canadian release of Eye On Juliet.
Films Distribution's Sebastien Beffa negotiated the deal with the film's executive producer Jeff Sackman of Tajj Film Distribtuion.
Nicolas Brigaud Robert, Films Distributions co-founder, commented: "This movie was impossible to pass on, it will be both an audience pleaser and an award-winning film. We feel Kim his one of the great voices of his generation."