Deepak Nayar and Nik Bower's London and LA-based financing outfit Riverstone Pictures has struck an agreement to fund an initial slate of six films from producer John Williams, whose credits include the Oscar-winning Shrek and its sequel Shrek 2.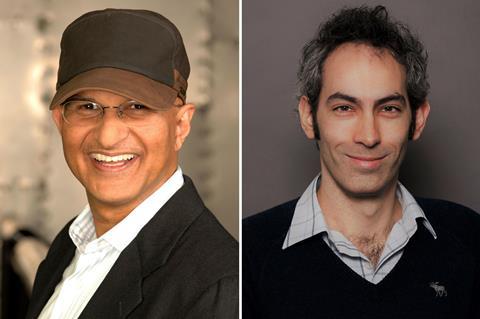 The slate commences with two projects - Goose Chase and The Silk Road Rally, both of which are written and will be directed by Charming director Ross Venokur.
Williams produced Charming and will produce the slate through his banner Vanguard Entertainment alongside Deepak Nayar's Kintop Pictures. The films will be in the $15-20m budget range.
Goose Chase is an action-comedy set in the world of Mother Goose characters. It follows the worlds' worst treasure hunters, Simple Simon and Wee Willy Winkie who embark on a mission to find the legendary golden eggs. The Silk Road Rally is a comedy with an international cast of characters who come together for a high-stakes, no holds barred car race in China. Peter Seaman is co-producing the latter project.
Future projects on the slate include Genetapets, about a 13-year-old girl named Lulu and her unique pets who fight local crime daily in their offbeat home of Center City, and projets under the titles Alien Rock Band, Zorgamazoo and Brobots.
Williams, of Vanguard Animation, commented: "I have had a fantastic experience working with Deepak and I am thrilled to be setting this slate together with him and Nik. Ross and I have worked together on many projects over the past two decades, culminating most recently in Charming."
Nayar added: "I have always liked the family movie genre and wanted to do more in it, with John Williams and Ross Venokur I could not have found better partners."
Bower added: "With [upcoming release] Show Dogs, Riverstone has already planted its flag firmly in the family space. Animated movies are a natural extension of that enterprise. In every genre we look to partner with the finest talent working in the business, and we're delighted to be embarking on this collaboration with Ross and John."
Venokur added: "John has been a great friend, partner and collaborator since we first worked together on a film at Dreamworks over two decades ago. I'm thrilled to continue our relationship with these films."