South Korean sales company picks up fantasy mystery by Shin Su-won and suspense thriller by Kim Jin-mook.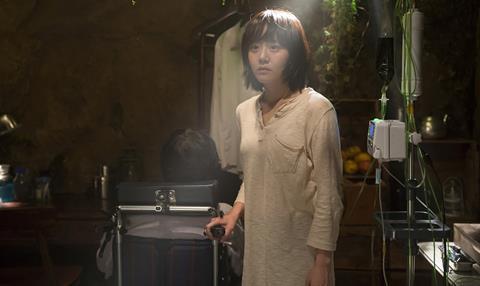 South Korea's Finecut has added two new titles to its Berlin Europeam Film Market (EFM) slate – fantasy mystery Glass Garden, from Pluto director Shin Su-won, and Kim Jin-mook's suspense thriller True Fiction.
Glass Garden [pictured] tells the story of a bioenergetics researcher who can communicate with trees and retreats into the forest following a romantic disappointment. Moon Geun-young (A Tale Of Two Sisters) plays the researcher, while Kim Tae-hoon (The Man From Nowhere) plays an author who is inspired to write a novel about her.
Shin's Pluto premiered at Berlin in Generation 14 plus in 2013, while another of her films Madonna premiered at Cannes in 2015.
Debut director Kim Jin-mook's True Fiction follows an illicit relationship between a powerful female politician and her son-in-law.
Currently in post-production, the film is produced by Peppermint & Company, which has credits including I Saw The Devil and New World. Ji Hyun Woo, Oh Man Seok and Lee Eun Woo head the cast.