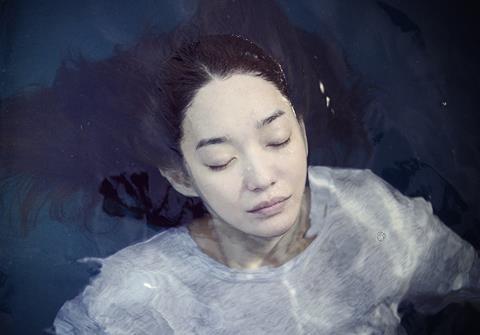 South Korean sales agent Finecut has picked up international rights to mystery thriller Diva, starring Shin Min-a (A Bittersweet Life) and Lee You-young (Yourself And Yours).
The company is also selling two official Busan International Film Festival (BIFF) selections set for world premieres here – Second Life and Nailed – along with comedy Too Hot To Die, which is screening as a market premiere in the Asian Film Market.
Diva, the feature debut of director Jo Seul-yeah, revolves around iron-willed Lee-young (played by Shin), a beautiful, successful and driven "diving diva", who tries to team up with her best friend Su-jin (played by Lee) to help her out. She starts to unravel when her friend goes mysteriously missing after a freak accident and she remembers odd things about her.
Currently in production, the film is produced by OAL Production and co-produced by 88 Avenue and A&G MODES Co. It is backed by Korea Investment Partners in association with Triple Pictures.
Park Young-ju's feature debut Second Life, which is competing in BIFF's New Currents section, revolves around a high school girl who tells lies to gain attention, but finds herself involved in a deadly mishap that forces her to start life over again with new names.
Screening in the Korean Cinema Today - Panorama section, director Ha Yoon-jae's feature debut Nailed tells the story of a couple that owns a small auto-shop and, in trying to get more customers by causing flat tires, find themselves headed for catastrophe. The film is produced by 88 Avenue.
Park Jin-young's comedy Too Hot To Die focuses on a trio of men whose attempts to commit joint suicide take an unexpected turn when they welcome a femme fatale into their group.
Backed by Lotte Entertainment, the film is produced by Taewon Entertainment in association with The Lot Pictures. Due for local release on October 18, the film has a market premiere set for October 7 in Busan.