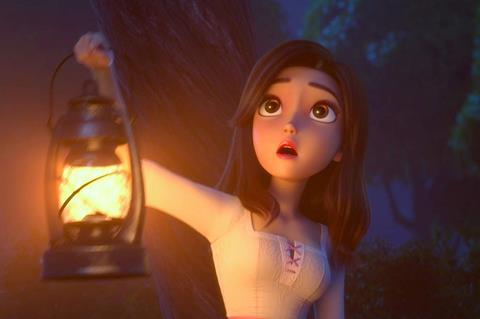 South Korean sales agency Finecut has announced a raft of deals for 3D animation Red Shoes And The Seven Dwarfs to Latin America (BF Distribution), Bulgaria (Pro Films), the Czech Republic, Slovakia and Hungary (Bohemia Motion Pictures), Israel (Film House), the Philippines (ABS-CBN Corporation), Vietnam (Golden River Intercine) and Portuguese-speaking Africa (Nos Lusomundo).
Produced by animation and VFX studio Locus, the modern reworking of the Snow White fairytale is directed by Sungho Hong (Egg-Cola, Wonderful Days), who also wrote the original storyline.
Animation director Jin Kim's credits include character designer/character supervisor on Big Hero 6 and character designer on Frozen and Tangled.
The voice cast includes Chloe Grace Moretz (Greta) as Snow White, Sam Claflin (The Hunger Games) as Merlin, and Gina Gershon as the Witch Queen.
The Emmy Award-winning composer Geoff Zanelli (Pirates Of The Caribbean: Dead Men Tell No Tales) scored the soundtrack for the film.
Previously announced pre-sales on the film included Portugal (Nos Lusomundo), Italy (Lucky Red), the Baltic states (Acme Film), ex-Yugoslavia and Albania (Blitz Film & Video Distribution), India (Soundspace International (MVP)), Middle East (Gulf Film), Poland (Kino Swiat), and Turkey (Fabula Medya).
The film's final cut will make its market premiere at EFM.
Finecut is also handling sales on Berlinale Panorama film Idol, directed by Lee Su-jin (Han Gong-ju) and its EFM slate includes revenge action-thriller No Mercy, body-swap comedy The Dude In Me, family animation Princess Aya - produced by Train To Busan director Yeon Sangho.