Finland event has announced its films, Work In Progress projects and international guests for this year.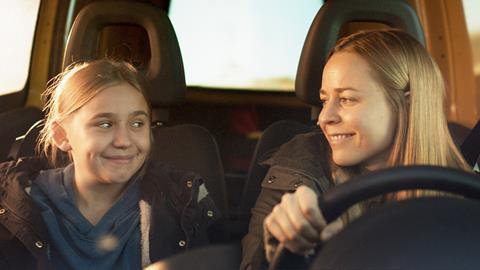 The line-up of films and international guests has been revealed for this year's Finnish Film Affair.
There will be 24 completed films and 21 Work In Progress projects presented at the event, which acts as a showcase for new Finnish films.
Screenings of completed films include drama Little Wing [pictured], the debut feature from Oscar-nominated short film-maker Selma Vilhunen which recently premiered at TIFF, Antti J. Jokinen's Flowers Of Evil, which premiered at Shanghai International Film Festival, winning Best Director, and Taneli Mustonen's upcoming horror Lake Bodom.
You can see the full list of projects here.
Film-makers presenting Work In Progress projects include Aku Louhimies (Rebellion), Dome Karukoski (The Home Of Dark Butterflies) and AJ Annila (Jade Warrior). Directors Jukka Kärkkäinen and J-P Passi will also present a sequel to their SXSW Audience Award-winning documentary Punk Syndrome, titled Post-Punk Disorder.
Projects at last year's event included The Happiest Day In The Life Of Olli Maki, which screened at this year's Cannes Film Festival in Un Certain Regard and is Finland's Oscar entry this year, and The Fencer, which was longlisted for an Oscar last year.
Companies attending this year's event include Protagonist Pictures, Wild Bunch, XYZ Films, Urban Distribution, Picture Tree, Media Luna, Raven Banner, WestEnd Films, Global Screen, Universal Pictures International, Fandango, Soda Pictures, Nonstop Entertainment, and Edge Entertainment.
Work In Progress
For the second time, a jury will select a Best Pitch winners from eleven Work In Progress projects. Jurors will include Sergei Rakhlin, chair of the Foreign Language Films Committee of the HFPA, head of industry at Göteborg Film Festival Cia Edström, and Marie-Pierre Valle, head of acquisitions at Wild Bunch.
Elsewhere, an industry panel will focus on how to give film projects international appeal. Confirmed panelists include Claudia Lewis, who ran Fox Searchlight Productions as the president of production for the last decade, Mike Goodridge, CEO of Protagonist Pictures, Mike Runagall from Altitude Film Sales, and Laura Munsterhjelm, the regional talent agent representing actors including Alicia Vikander.
The event's US market focus will also return for a second time. Guests will include Jeff Barry from ICM, Aram Tertzakian from XYZ, Dan Berger from Oscilloscope and Meher Tatna from Hollywood Foreign Press Association.
HIFF managing director Sara Norberg said: "After a successful US focus last year, it has been a real pleasure to see the increasing interest in the relatively small Finnish film industry and it has been quite natural to follow up the focus for this edition.
"Together with the HFPA delegation visit and the award campaigning which began at last year's Finnish Film Affair, we can be very proud of The Fencer's Golden Globe nomination and Oscars Shortlist and are planning the same kind of boost for Finnish films at this year's edition."