Talk at the event was dominated by the looming introduction of the Finnish tax incentive; Beta boards The Unknown Soldier.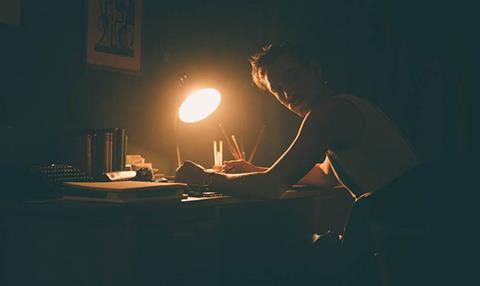 The works-in-progress jury at this year's Finnish Film Affair (Sept 20-22) has split the $3,300 (€3000) Best Pitch prize between two films, Dome Karukoski's Tom Of Finland, about the gay artist Touko Laaksonen, and documentary Post Punk Disorder, co-directors Jukka Kärkkäinen and J-P Passi's sequel to their 2012 SXSW audience award winner The Punk Syndrome.
The event was dominated by discussions on two forthcoming landmarks - the films comprising part of the Finland 100 celebrations, marking the centenary since Finland declared itself independent, and the proposed film incentive, due to be rubber-stamped by parliament in December, which will deliver a 20-25% cash rebate to films in production in Finland.
The rebate would apply to productions with a budget of more than $2.2m (€2m) euros. The current average budget in Finland is close to $1.7m (€1.5m). It will apply to money spent on local goods, services and salaries in conjunction with production work carried out in Finland, although the small print is still being discussed ahead of the upcoming parliamentary vote.
The incentive proposals were being roundly celebrated by the attendees at the Finnish Film Affair who see it as an opportunity to grow the Finnish film industry and attract talent, so that Finland becomes as attractive as its neighbours, Sweden, Norway and Denmark, in attracting productions to the country.
In recent years a number of Finnish located and financed films have used Norway and Germany as doubles for Finland because of the cash rebate incentives offered in those countries making it cheaper to shoot outside of Finland.
Miika J. Norvanto, a producer and distributor at emerging production company Black Lion Pictures, says, "When the big international productions avoid us we have also started to have new increasing problems. The domestic productions go abroad to film their projects because other countries provide tax credits."
'Finnish Hollywood'
Norvanto sees an opportunity to build a 'Finnish Hollywood: "For several years we have built our own infrastructure in our home region Kainuu. Here we have lodges, equipment, transportation, people and tons of different kind of environments and locations to make any kind of film production. Our long-term plan has been to build "Finnish Hollywood" to our region."
At the Finnish Film Affair, Johanna Karppinen, CEO of Audiovisual Finland said that the incentive was a done deal. "It's no longer if it will happen, I consider it done," citing the fact that two politicians from different parties have forgotten party differences to agree on the new incentive.
Norvanto says Black Lion have already started to see a difference: "When we got the confirmation about the incentive, in the same week we were able to confirm 2-3 of our future film projects to be filmed in the Kainuu region. Now we are already entering pre-production for those projects and we hope that we can launch them in the next year, when the tax credits are eligible to apply for. So it really will make a great impact on our company. It also brings new possibilities to start co-productions with other production companies. I would say that the benefits will be evident within a year."
Helena Mielonen of B-Plan Distribution, the distribution arm of leading production company Bufo, who distributed the Finnish Un Certain Regard grand prize winner The Happiest Day In The Life of Olli Maki and will release the new Aki Kaurismaki film in spring next year, says, "I think the number and quality of the co-productions will get bigger and better. The professionals in Finland will have more work to do. I can't see any negative effect that this incentive will bring. We have these great locations in Lapland that no other country can offer."
Karppinen says of the decision to have the incentive apply only to bigger budget productions, "There was no will from the government to make the incentive open-ended and they wanted to have a budget cap. This is why the incentive will apply to only those budgets that are above the Finnish average. This will encourage Finnish producers to try to attract investment from abroad, make films with bigger budgets and also attract bigger budget foreign films. It's valid for co-productions and location based shooting."
Next year will see a number of high profile projects released as part of Finland's centennial celebrations, several of which took part in the work in progress screenings.
Hot projects
The most expensive project with a budget of $7.8m (€7m) is The Unknown Soldier, an adaptation of the popular Finnish novel. The Second World War drama will be directed by Aku Louhimies and is being made as a film, scheduled for release in October 2017, and a four part television series that will air on Finnish television next December. Beta has boarded the project for sales.
Protagonist Pictures are the sales agents on Tom Of Finland, about the popular gay artist. They screened an exciting 8-minute reel of the film, which is scheduled for release in February 2017. A spot in competition at the Berlin Film Festival is a distinct possibility.
The most talked about film at the Finnish Film Affair was The Happiest Day In The Life of Olli Maki, and production outfit Aamu Film Company showed a small amount of footage from their next production, The Thick Lashes Of Lauri Mäntyvaara, which wrapped shooting last week. Directed by Hannaleena Hauru, the film about teenagers wanting to rebel against capitalism is hoping to premiere at an A-list festival in the first half of next year.