Justin Hardy's feature about the first man to swim the English Channel shot on location in Dover and London.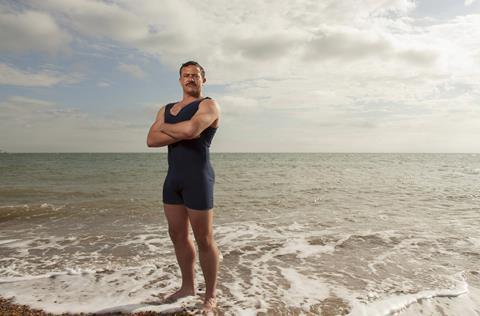 Warren Brown, best known for roles in TV drama Luther and Neil Jordan's Byzantium, will next be seen in a new feature about the first man to swim the English Channel.
The Greatest Englishman is the biopic of Captain Matthew Webb, who made the dangerous crossing on August 24, 1875.
Directed by Justin Hardy, the cast also includes Steve Oram (Sightseers) and TV stars Terry Mynott, Hannah Tointon and Tom Stourton.
The soundtrack will be provided by UK band British Sea Power.
Producers for Marathon Films are Jack Fishburn and Muireann Price, recently shortlisted for the Best British Newcomer Award at the 2013 BFI London Film Festival for their debut feature Love me till Monday.
Executive producer is James Salter and the screenplay has been written by Jemma Kennedy.
The film is structured around Webb's record-breaking achievement, which spanned 39 miles and was not repeated for 36 years. Coated in porpoise oil, he battled jellyfish stings and strong currents to reach Calais after 21 hours and 45 minutes.
Speaking about the role, Brown said: "Captain Webb was a brave and courageous man who made the impossible happen through sheer determination and courage and it has been an honour to bring his story to life."
Hardy added: "Captain Webb is a largely forgotten British hero. He attempted to swim the English Channel when the very idea was seen as beyond impossible, equipped only with his moustache, doses of Brandy and a wire wool swimsuit.
"We want to tell the story of a classic underdog who fought against all odds to make it to the other side."
The Greatest Englishman is set for release in late 2014.