EXCLUSIVE: The film stars Anna Próchniak and Gisli Örn Garðarsson.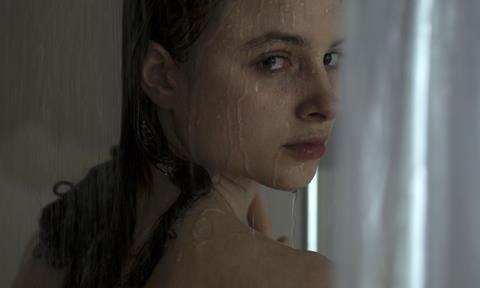 Screen can reveal the first still for Mules, the Nordic thriller written and directed by Börkur Sigthorsson (Trapped TV series) and produced by Baltasar Kormakur (Everest).
Mules follows two antagonistic brothers whose lives spiral out of control after they smuggle drugs into their native Iceland using a young Polish girl as their mule.
The still features rising Polish actress Anna Próchniak (The Innocents) who plays the drugs mule. The film also stars Gisli Örn Garðarsson (The Oath), Baltasar Breki Samper (Trapped), and Danish actress Marijana Jankovic (Everything Will be Fine, Norskov TV series).
Mules is produced by Kormákur and Agnes Johansen (Trapped) and includes crew such as Editor Elísabet Ronaldsdóttir (John Wick) and Bergsteinn Bjorgulfsson (Of Horses And Men).
The film, which finished shooting in April is currently in post-production. WestEnd will continue handling world sales in Cannes where they will be showing buyers a first promo of the film.