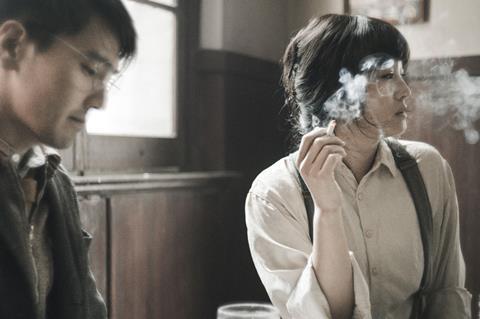 Berlin-based production house Achtung Panda! and Japan's Uplink have boarded Saturday Fiction, a 1940s-set period drama from controversial Chinese director Lou Ye.
Gong Li, Taiwanese actor Mark Chao, German actor Tom Wlaschiha, France's Pascal Greggory and Japan's Joe Odagiri and Ayumu Nakajima head the cast of the multilingual drama, also produced by Lou's YingFilms. Chinese actors Zhang Songwen, Huang Xiangli and Wang Chuanjun also star.
Helge Albers is producing for Achtung Panda! and is presenting the project to sales agents, distributors and other potential European partners at the EFM.
Lou recently completed The Shadow Play, a drama following Chinese families over three decades of reform and increased openness in China. As the film is undergoing a lengthy review process by Chinese authorities, he returned to Shanghai to start work on pre-production and actors' rehearsals for Saturday Fiction.
Set in Shanghai in 1941, the film follows an actress who is working undercover gathering intelligence for the Allies, while starring in a new play. She discovers the Japanese plan to attack Pearl Harbor but chooses not to share the information.
Lou said: "The first week of December 1941 is a moment right before everything changes: in China, in Europe, in America and in Asia. This film is set in Shanghai during this unique period, as the worlds of stage actors and spies intersect. Two worlds full of intrigue, romance and betrayal."
Albers said: "The script is exuberant, and it's a story that is naturally compelling for audiences in both the East and the West. A combination of Lou Ye's contemporary, transgressive sensibility and approach to storytelling with a lush period piece that's very special."
Lou was temporarily banned from filmmaking in China following Cannes titles Summer Palace (2006) and Spring Fever (2009). His last film, Blind Massage, won a Silver Bear at the Berlinale in 2014.
Yingli Ma, who scripted Blind Massage, has written Saturday Fiction and will also serve as a producer. The crew also includes DoP Zeng Jian, sound designer Fu Kang, art director Zhong Cheng, costume designer Linlin May and casting director Zhang Rong, with whom Lou has been collaborating for years.