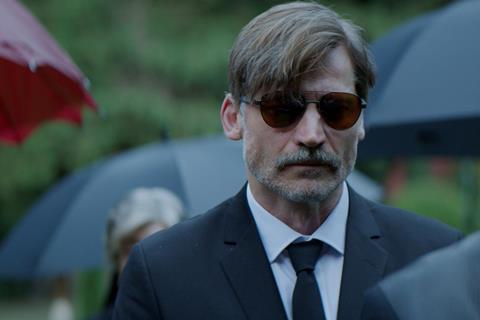 XYZ Films' Cannes sales title God Is A Bullet from Patriot Pictures, which is directed by Nick Cassavetes and stars Game Of Thrones favourite Nikolaj Coster-Waldau, has rounded out its key cast as production continues in Mexico.
Karl Glusman, David Thornton, Paul Johannson, Johnathan Tucker, Ethan Suplee, Garret Wareing, Brendan Sexton III, Virginia Cassavetes and Chloe Guy have joined previously announced Coster-Waldau (pictured in an exclusive first-look from the set), Maika Monroe, January Jones, and Jamie Foxx.
God Is A Bullet is in its sixth week of principal photography and centres on vice detective Bob Hightower (Coster-Waldau), who quits the police force, gets tattoos and infiltrates the satanic cult that killed his ex-wife and daughter.
With the help of Case Hardin (Monroe), the only woman to escape the cult, Bob goes after its leader Cyrus, while Case seizes the opportunity to reclaim the power the cult took from her.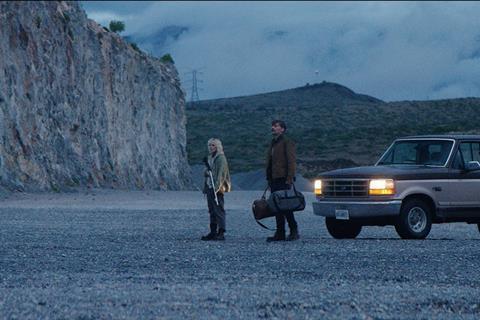 The screenplay is based on Boston Teran's book of the same name and is produced by Michael Mendelsohn of Patriot Pictures and Don Allen. Kim H. Winther, Santiago Garcia Galvan, and Jim Steele are co-producing, and executive producers are Sidney Kimmel, Chuck Pacheco, Paul Johansson, and Natalie Perrotta. Mendelsohn's Union Patriot Capital Management is fully financing.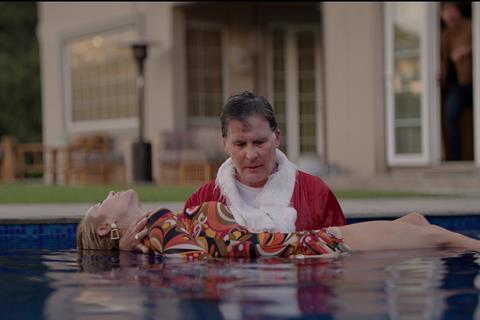 XYZ Films represents worldwide sales and collaborated with Patriot Pictures on TIFF 2019 selection Synchronic, SXSW 2020 entry Cut Throat City, this year's Sundance selection Prisoners Of The Ghostland, and the upcoming Blackout starring Josh Duhamel.