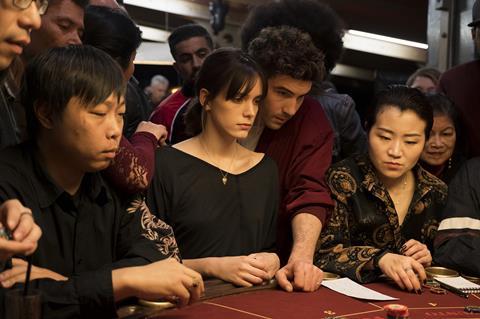 Paris-based Playtime has released first images of Tahar Rahim and Stacy Martin in buzzed-about French director Marie Monge's debut feature tale of love and addiction Treat Me Like Fire as UniFrance's Rendez-vous with French Cinema (Jan 18-22) kicks off in Paris on Thursday.
Rahim plays a gambling addict working in a Paris bar where he gets involved with the owner's daughter (Martin) who he introduces to the capital's underground gambling scene.
The smitten young woman, who is keen to impress to her new lover, quickly gets hooked to the thrill of the betting table and their joint addiction quickly spirals out of control.
Playtime (formerly Films Distribution) will launch sales on the feature, which is in post-production, at the UniFrance meeting.
"We had quite a battle to get it. There was a lot of interest in the project," comments Playtime co-chief Nicolas Brigaud-Robert. "The fact Marie was able to find a producer and finance and get this great cast on board for a first feature bears testimony to her talent."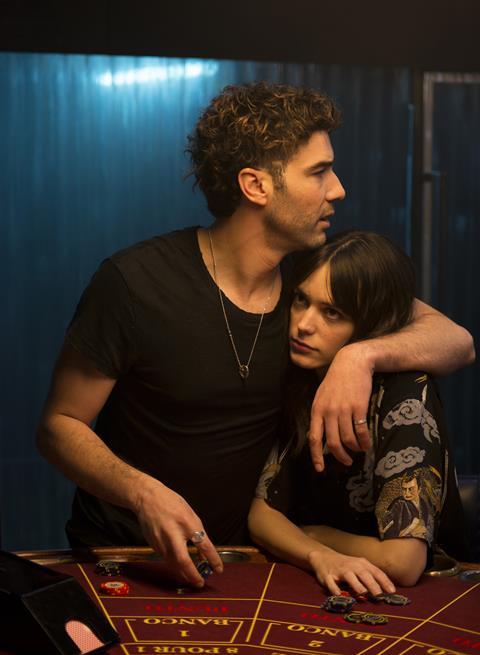 Monge has been on the radar of French producers and sales agents ever since her 2012 short film Marseille By Night about two young men in search of adventure who quit their sleepy home town in central France for the port city of Marseilles where they meet a young woman who will change their lives forever.
The short played at numerous festivals and was nominated for a César. One of its young co-stars, Karim Leklou, who won best actor in the shorts category at France's Angers First Film Festival, also has a supporting role in Treat Me Like Fire.
The film, which was previously announced under a provisional French title of Joueurs, is produced by Michael Gentile at Paris-based production company The Film with David Pierret on board as associate producer.
Playtime will also screen two completed titles at the Rendez-vous: Marc Dugain's 18th century costume drama The Royal Exchange, about an ill-fated attempt to marry Louis XV of France to Mariana Victoria of Spain when they were both still children.
The film has drawn more than 250,000 spectators in France since its release by Ad Vitam at the end of December.
The company is also organising a screening of Erick Zonca's thriller Black Tide starring Vincent Cassel as a disillusioned detective investigating the disappearance of a teenager. Mars Films is due to release the film later this spring.