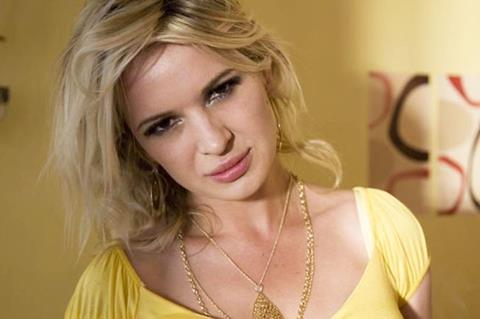 Fish Tank actress Kierston Wareing and producer Kees Kasander are reteaming on UK comedy I Love My Mum, which has recently wrapped shoot in Italy.
In I Love My Mum, a mother and her live-at-home son inadvertently get shipped in a container from their UK residence to Morocco. Without money or documents and still in their pajamas, they need to find a way to re-immigrate back into their own country.
The film is written and directed by Spanish filmmaker Alberto Sciamma (Blood Trap) and produced by Kasander - known for his regular collaborations with director Peter Greenaway - under his Cinatura banner.
Playing the role of Wareing's son is first-time feature actor Tommy French, whose TV credits include Luther and Call The Midwife.
Footballer turned actor Frank Leboeuf, who scored small roles in The Theory Of Everything and Allies, is among the supporting cast alongside Dominique Pinon, Gabriel Andreu, Aida Folch and Tim Downie.
Wareing, who was nominated for a Bafta in 2008 for her role in Ken Loach's It's A Free World, has also appeared in popular UK TV series including EastEnders and TV dramas including Top Boy and Luther.
Andrea Arnold-directed Fish Tank, also starring Katie Jarvis and Michael Fassbender, won the jury prize at Cannes in 2009 and a Bafta for best British film.