Chris Foggin, who directed the recent UK box office hit Fisherman's Friends, has been attached to a feature adaptation of Matt Haig's modern vampire novel The Radleys.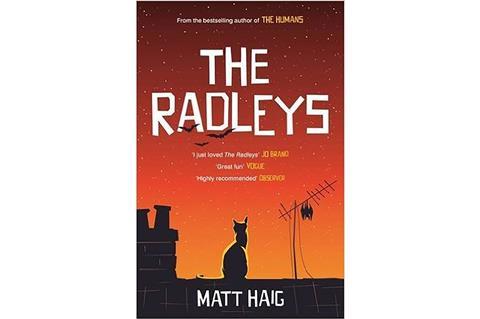 Comedian Jo Brand, a TV Bafta winner for her writing work, has adapted the book for screen. Debbie Gray is producing through her UK company Genesius Pictures (Northern Soul, Mrs Lowry & Son) and has backed the development of the project with in-house funds.
Brand previously wrote 2018 UK comedy feature The More You Ignore Me, which Keith English directed and Gray produced through Genesius.
The Radleys was first published in 2010. It is an adult fantasy comedy about a family of vampires living in a small village in North Yorkshire. When their teenage daughter Clara gets attacked, she and her brother Rowan discover why they can't sleep, can't eat garlic without asphyxiating and have a constant need for Factor 50. As their status as vampires is revealed, they attempt to keep the lid on the situation as it spirals out of control.
"I adore the book and Jo has done a fantastic job in adapting the screenplay," commented Foggin. His previously credits include Kids In Love, with Will Poulter and Cara Delevigne, and short film Friend Request Pending starring Judi Dench.
Fisherman's Friends has been a box office smash in the UK, grossing $9.3m to date via Entertainment Film Distributors. Its success has sparked international deals for sales agent Legacy Rights, including for Australia and South Africa, as well as an Australia-set sequel.