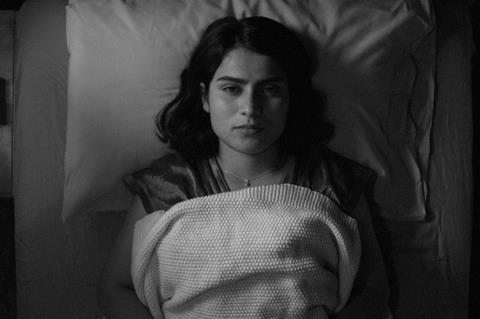 Florian Zeller and Federica Sainte-Rose's newly launched Blue Morning Pictures has come on board the Sundance-bound Fremont ahead of Friday's world premiere in NEXT.
Iranian-born, London-based Babak Jalali, whose previous credits include Berlinale 2018 selection Land, Rotterdam 2018 Hivos Tiger Award for best film winner Radio Dreams, and Locarno 2009 entry Frontier Blues, directed the story about an Afghan woman haunted by her past who starts a new life in California.
Fremont stars newcomer and Afghan refugee Anaita Wali Zada alongside Jeremy Allen White (FX's The Bear) and comedian Gregg Turkington (Entertainment).
Zeller (The Son) and Sainte-Rose (producer on The Circle) said, "Babak Jalali's Fremont tells a deeply human story with such a unique blend of poetry and levity that it will surely warm audiences' hearts as it did ours. It is a film about building bridges and love, which resonates deeply in the fractured and isolated time in which we find ourselves. We could not have dreamed of a more perfect film and team with whom to collaborate and are immensely proud to bring it to screen."
Jalali added, "We are thrilled to have Blue Morning Pictures, an exciting new company with whom we all share similar sensibilities, alongside us on the Fremont team! I am very fond of Florian Zeller's work and the support and encouragement I have received from both him and Federica Sainte-Rose has meant a great deal."
Fremont is produced by the late Marjaneh Moghimi's Butimar Productions and Rachael Fung's Extra A Productions in association with Blue Morning Pictures. Carolina Cavalli (Venice 2022 selection Amanda) wrote the screenplay with Jalali, and producers are Moghimi, Sudnya Shroff, Rachael Fung, George Rush, Chris Martin, and Laura Wagner.
CAA handles US sales and Memento International represents international rights.