Mark Damon's Foresight Unlimited has closed key pre-sales here on big budget disaster project Inversion based on a script and dazzling concept art.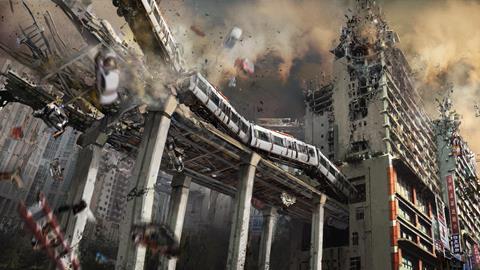 Damon and Foresight president Tamara Birkemoe are in final talks with a director and a major US studio is in place for the story of a potentially apocalyptic end of gravity.
Deals have closed with Spain (DeA Planeta), Russia (West), Scandinavia (Mis. Label), Benelux (Dutch Filmworks) and South Africa (Nu Metro). Further deals have closed in Latin America and Asia.
Talks are ongoing for Australia, Italy and Switzerland.
Bragi Schut and David Arata co-wrote the screenplay. Philip Lee, Michael Nozik and Markus Barmettler are producing.
Hong Kong's Pegasus Motion Pictures will lead the financing and production is set for early 2015.
"Disaster movies are cyclical and this one is going to be particularly memorable," said Damon. It's a very unique and well conceived concept."