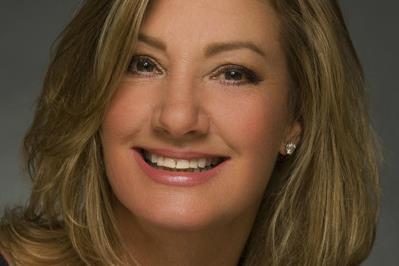 Former Fox 2000 chief Elizabeth Gabler, whose division made global hits such as Life Of Pi and The Devil Wears Prada, has landed at Sony Pictures Entertainment (SPE), where she and her entire Fox 2000 development team will produce content from a wide range of sources including the HarperCollins catalogue.
SPE and HarperCollins are co-funding the new partnership, which remains unnamed for now. SPE gets first-look at projects, although it is understood Gabler can make content for any streaming or television platform.
Gabler and her team, which includes Erin Siminoff, Marisa Paiva, Nikki Ramey, and Molly Saffron, will relocate to the Sony lot in Los Angeles and kick off later this summer. Disney closed down Fox 2000 earlier this year after it acquired the entertainment assets of 21st Century Fox.
Gabler had been president of Fox 2000 since 2009, and curated a highly regarded slate that included HarperCollins adaptations such as Life Of Pi, The Devil Wears Prada, Hidden Figures, Marley & Me, Love, Simon, and The Hate U Give.
"For the past two decades our division has thrived by building a film slate based principally on adaptations of literary properties, both fiction and non-fiction," said Gabler. "We have always felt that HarperCollins is part of our family and it is now an honor and a privilege to create a true partnership with Brian Murray [HarperCollins Publishers president and CEO] and his amazing global team."
"As a company, we invest more than $300M in new works by authors each year," said Murray. "Now, through this partnership with Elizabeth and SPE, we will expand our investment in writers to include film, TV, and streaming opportunities, creating new possibilities for authors to have their books adapted and developed by the best literary team in history with the full support and capabilities of SPE."
"I have been fortunate to work with Brian, Elizabeth, and her talented team in the past," said SPE motion picture group chairman Tom Rothman. "They are the gold standard at their respective jobs and I am overjoyed that we will all be working together in this very forward-looking partnership."
Upcoming Fox 2000 films set to release through Disney are The Art Of Racing In The Rain on August 9, and The Woman In The Window starring Amy Adams and Gary Oldman, which is currently in post.