The founder and owner of Lucas Oil Products, cable network MAVTV, Lucas Cattle Company and the naming rights to the Indianapolis Colts' Stadium Lucas Oil Stadium has teamed on the entertainment venture with the professional racecar driver, actor and producer.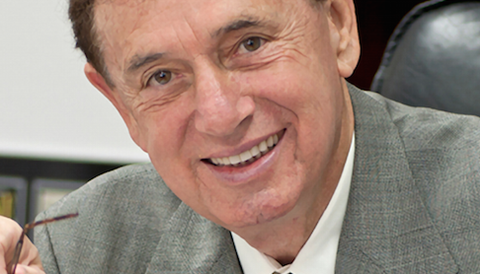 ESX Entertainment will develop, package, finance and produce a slate of high-end, star-driven commercial projects telling "inspiring and purpose-driven stories."
The company is supported by a media fund backed by Lucas and under the stewardship of Afshar will get involved in three to six film, TV and digital projects a year of varying budgets. ESX will also put up P&A.
ESX Entertainment will be the parent company for a family of film, television and digital labels. Afshar's pre-existing ESX Productions will fold into the company with a feature film slate that includes the upcoming social issue drama The Wrong Side Of Right and coming-of-age story The Wizard with Jon Voight, William Fichtner, Gabriel Basso and Afshar.
The company also inherits Afshar's Born To Race franchise that includes the original Born To Race feature and the sequel Born To Race: Fast Track, as well as a Born To Race TV series currently in development.
"Forrest and I could not have come from more different places or travelled more different roads to get where we are today, yet we feel like we are cut from the same fabric and have a shared sense of values that make this venture very meaningful to both of us," said Afshar.
"The structure of our company reflects how the industry is working today. Forrest and I are inspired by stories with motivating messages yet are highly entertaining across all platforms. We are thrilled to take on this exciting new endeavour together and work creatively and collaboratively to build something very special."
"For me, venturing into the film business is not about money, glamour or fun," said Lucas. "It's about being able to deliver messages and having a viable vehicle to do so. I've known Ali for a while and have tremendous respect for his approach and dedication to the business and have faith in him as the leader of ESX."