The deal values the UK broadcaster at £18.5bn.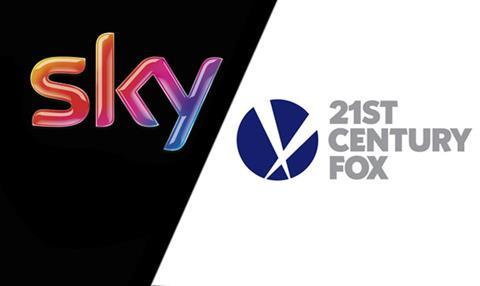 21st Century Fox has made a formal offer to acquire full control of Sky after broadcaster agreed to an initial offer.
The Hollywood studio has stuck with its offer of £10.75 per share, valuing the pay-TV company at £18.5bn, despite some criticism from shareholders.
Rupert Murdoch's business will now pursue a "scheme of arrangement", a measure that means it only needs the backing of 75% of Sky's independent shareholders to push through the deal.
21st Century Fox currently owns 39% of the company, which has pay-TV interests in the UK, Germany and Italy.
It anticipates that the deal will be completed before the end of 2017. If the deal hasn't gone through by then, sky shareholders shall be entitled to receive a "special dividend" of 10p per Sky share, payable in 2018.
Sky's independent committee intends to recommend unanimously that shareholders vote in favour of the acquisition.
21st Century Fox said that the "strategic rationale" for the deal is "clear" – that the move would create a "global leader in content creation and distribution", enhance its scale in sports and entertainment and will increase its direct-to-consumer capabilities and technologies.
"As the founding shareholder of Sky, we are proud to have participated in its growth and development. The strategic rationale for this combination is clear," the company noted in a statement.
"Sky is a creative, commercial, and consumer powerhouse delivering its own content to customers across all platforms. The enhanced capabilities of the combined company will be underpinned by a more geographically diverse and stable revenue base.
"It will also create an improved balance between subscription, affiliate fee, advertising and content revenues. This combination creates an agile organisation that is equipped to better succeed in a global market."
This article first appeared on Screen's sister publication Broadcast.