Outgoing culture minister Aurélie Filippetti denounced culture budget cuts in open letter.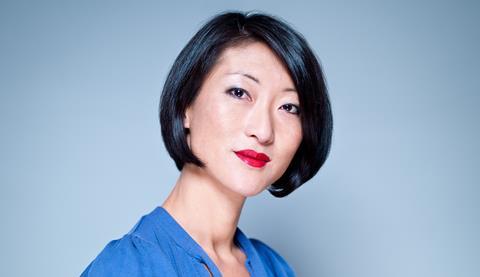 Fleur Pellerin has been appointed as France's new Minister of Culture and Communication, replacing Aurélie Filippetti who exited the job earlier this week denouncing cuts to the country's culture budget.
The appointment was part of a hasty cabinet reshuffle by French Prime Minister Manuel Valls on Tuesday following the dissolution of the government the previous day after three ministers - Economy Minister Arnaud Montebourg, Education Minister Benoit Hamon and Filippetti - broke rank over its economic policy.
Outgoing Minister of Culture and Communication Filippetti had announced on Monday she did not want to participate in a new government.
In an open letter, she lamented "unprecedented " cuts to France's budget for culture - traditionally "a symbol of the left" - for two years running and said she did was leaving because she did not want to "swallow other snakes".
The reshuffle came amid mounting public criticism of socialist President Francois Hollande and his government's economic track record in his first two years in office, which has seen the economy stagnate and the unemployment rate head towards 10% overall and 23% for under-25s.
A recent poll put the president's approval rating at an historic low of 17%.
Unpopular measures within the cinema world by the socialist government over the last two years include levies on the National Cinema Centre's annual budget to help cut the country's public debt; a new crew labour accord that producers say has made production too costly; and a blanket reduction on children's cinema tickets, which has eaten into distributor returns.
New blood
Pellerin - who turns 41 on Friday (Aug 29) - was previously a junior minister for small and medium-size businesses, innovation and the digital economy.
The Korean-born minister, who was adopted by a French family when she was just a few months old, is France's first minister of Asian descent.
Local commentators suggest that Pellerin's experiences handling the innovation and digital economy portfolio will stand the minister in good stead in her new role.
Earlier this year, for example, she headed a French delegation at the Consumer Electronics Show (CES) in Las Vegas where she met Netflix CEO Reed Hastings.
First challenges
Among the immediate issues on Pellerin's desk will be the arrival of Netflix in France in September, a move that is expected to put pressure on the country's strict media chronology laws and intertwined film-financing system.
After prolonged talks earlier in the year, the subscription-based TV and film streaming giant declined an offer to set up a base on French soil, opting instead to launch its new French service out of neighbouring Luxembourg thus avoiding higher French taxes and film investment obligations.
Another potential headache for the new minister is a controversial overhauling of the unemployment benefits system for people working in the entertainment industry, which threatened to bring a number of theatre shows and festivals to a halt over the summer.
Other ongoing projects, not completed by Filippetti, include the creation of a new culture law to support culture in the digital age and how to combat Internet piracy following the scrapping of the Hadopi Law that allowed the authorities to target individual offenders.