The initiative will run on private investment, potentially in a reduced form.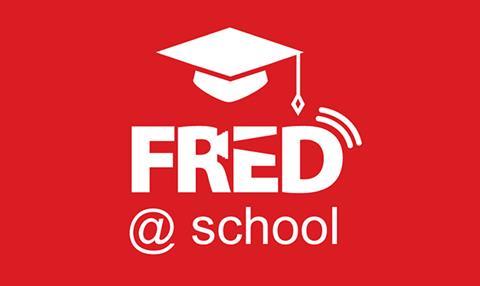 FRED at School, the initiative run by FRED Film Radio designed to help educate secondary school children in film literacy, will go ahead in its second year despite having its funding from Creative Europe pulled.
Speaking to ScreenDaily, FRED Film Radio founder Federico Spoletti said: "We are struggling, Creative Europe didn't confirm the grant for next year, but we are working hard to keep the project alive."
Taking place between January and May 2015, the first edition of Fred at School involved students in eight countries (the UK, Italy, France, Spain, Germany, Croatia, Romania and Iceland) watching four European films selected from previous editions of the LUX Prize and then providing critical responses on Fred Film Radio.
Last year, Creative Europe provided 60% of the project's funding as part of its Audience Development/Film Literacy initiative, this year they have rejected FRED's application for backing, a decision that Spoletti regrets: "Finding 40% was one thing. Finding 100% is another thing. We're very disappointed by the decision of the commission."
However, Spoletti believes the project still needs to go on: "It's such a complex project, it makes sense if it goes on for a number of years. The students really changed their attitude towards European cinema, and they will keep going to the cinema to see films different to the ones they would have seen before. We believe it's been very effective."
"Maybe we can simplify project a little bit. At the moment we are definitely going on, I'm confident we can cover costs," he said.
FRED at School is hosting an event at Venice Days today (Sept 4) to celebrate the completion of the initiative's first year, where a group of Italian students who participated in the programme will present an award to Andrea Segre for Shun Li and the Poet, which the students voted the pick of the first year's films.