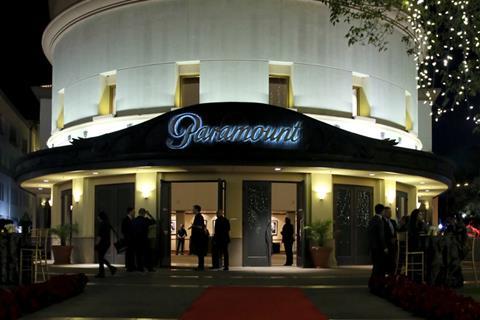 Free Solo and Crime + Punishment are among the 10 feature nominees unveiled by the International Documentary Association (IDA) on Wednesday (24).
Ninety percent of the features nominees have women as producers and half are directed by women.
The 2018 IDA Awards features nominees are: Crime + Punishment, Dark Money, Free Solo, Hale County This Morning, This Evening, Minding The Gap, Of Fathers And Sons, Sky And Ground, The Silence Of Others, United Skates, and Won't You Be My Neighbor?
The 2018 IDA Awards shorts nominees are: Black Sheep, Fear Us Women, Lifeboat, Los Comandos, Mosul, Sidelined, The Girl And The Picture, We Are Not Done Yet, We Became Fragments, and Zion.
The 2018 IDA Awards curated series nominees are: American Masters, Doc World, Independent Lens, POV, and Why Slavery?
The 2018 IDA Awards episodic series nominees are: Anthony Bourdain: Parts Unknown, Christiane Amanpour: Sex & Love Around the World, ESPN Films: Enhanced, Last Chance U, The Confession Tapes, and The Trade.
The 2018 IDA Awards limited series nominees are: Best Shot, Bobby Kennedy For President, Flint Town, November 13: Attack On Paris, Rest In Power: The Trayvon Martin Story, and Wild Wild Country.
The 2018 IDA Awards short form series nominees are: Guardian Documentaries, Life Underground, MEL Films, The New York Times Op-Docs, and VICE on HBO.
The winners will be announced on December 8 at Paramount Studios in Los Angeles.
"This year's nominees and winners of the IDA Awards reflects that 2018 has been a remarkable year for brave and bold storytelling," said IDA executive director Simon Kilmurry. "To more fully recognise that, we have expanded the number of nominees in the Best Feature and Best Short categories to ten films. Documentary storytelling is a vital way to explore and make sense of our world, and these nominees illustrate how vibrant and essential films are to a healthy democracy."
The IDA's Courage Under Fire Award, given from time to time to a filmmaker who demonstrates "extraordinary courage in pursuit of the truth", will go to director Stephen Maing and all the NYPD12 whistleblowers of Crime + Punishment. The film takes place against the backdrop of a landmark lawsuit over illegal policing quotas and observes the lives and struggles of a group of black and Latino whistleblower police officers and the young minorities they are pressured to arrest and summons in New York City.
"In documentary film we rely on people to share their stories – often putting themselves, family and colleagues in significant jeopardy," said Kilmurry. "And we rely on filmmakers who are willing to risk the pressure from systemic powers to tell those stories and shine a light on corruption. Crime + Punishment is a film that, through the bravery of its subjects and the risk-taking of its filmmakers, exposes a deeply entrenched system of corruption that harms young men of color in particular."
The Amicus Award will be presented to Chicken & Egg Pictures, which was founded in 2005 by Julie Parker-Benello, Judith Helfand, and Wendy Ettinger, and led by executive director Jenni Wolfson since 2013. Chicken & Egg Pictures has awarded $6.3m in grants and thousands of hours of creative mentorship to 300 filmmakers including Dawn Porter, Grace Lee, Natalia Almada, and Laura Nix.
"This award means so much to us coming from the International Documentary Association, which plays such a vital role in the non-fiction industry," said Chicken & Egg Pictures executive director Jenni Wolfson. "Chicken & Egg Pictures is committed not only to providing funding, but creative support and community for emerging voices from around the world. In an environment where the need to amplify women's voices is receiving much needed attention, this award will serve to further elevate the importance and impact of their stories."
Julia Reichert, a three-time Academy Award nominee and co-founder of New Day Films, will be presented with the Career Achievement Award. The IDA said Reichart's films have given "voice to women and working people, infusing their stories with urgency and dignity."
Bing Liu will be presented with the Emerging Filmmaker Award this year. The Chicago-based director and cinematographer directed Minding The Gap. Liu and co-editor Joshua Altman will also receive the Best Editing Award for Minding The Gap.