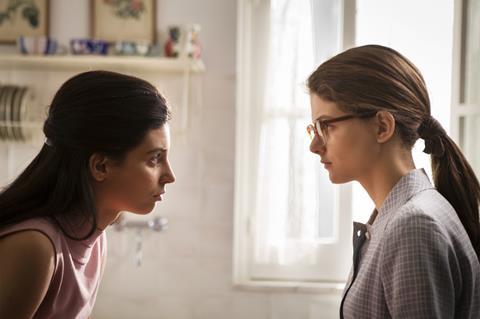 Global TV producer and distributor Fremantle has sold the second season of Italian-language drama My Brilliant Friend: The Story Of A New Name to Chinese streaming platforms iQiyi, Youku and Tencent Video.
The deal marks the first time that a non-English language European drama has sold to all three platforms simultaneously. The three platforms, which reach a combined audience of 250 million viewers, have also re-licensed the first season of the show.
"The first season was a huge hit for audiences across the country and it is clear that the genuineness and delicacy of the friendship between the two female characters resonates with millions across borders," said Fremantle senior vice president, Asia distribution, Haryaty Rahman.
"The fact that the series has sold to the biggest platforms in the region at the same time non-exclusively is testament to its popularity and to the growing appetite for globally renowned drama."
China's three big streaming platforms all produce original content, which is usually offered on an exclusive basis to drive new subscriptions, but they also license acquired content between themselves, as well as to smaller streamers.
Based on the second book in Elena Ferrante's bestselling series, My Brilliant Friend: The Story Of A New Name recently launched on Italian channel Rai 1, becoming Italy's highest-rated drama in almost a year, and also had a successful launch on HBO in the US.
The series is produced by Lorenzo Mieli and Mario Gianani for Fremantle's The Apartment and Wildside and by Domenico Procacci for Fandango, in collaboration with Rai Fiction and HBO Entertainment, and co-produced by Mowe and Umedia.