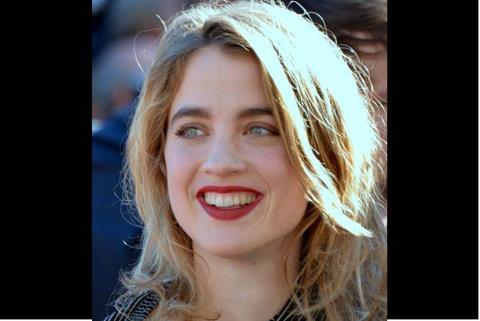 French actress Adèle Haenel has lodged a police complaint of sexual harassment against director Christophe Ruggia, French media reported on Tuesday.
The actress reignited the #MeToo debate in France by making bombshell allegations to investigative news site Mediapart that Ruggia molested her as a young teenager when she appeared his 2002 feature The Devils.
Ruggia has denied accusations and also published an open letter on Mediapart in response.
Haenel initially said she was not interested in pressing charges against the director because she had little faith in the French judiciary to deal with the case properly.
However, Mediapart's in-depth report prompted the public prosecutor's office in Paris to open a preliminary enquiry into "sexual assault against a minor of 15-years-old by a person in authority."
In connection with this, investigators from France's central office for the repression of violence (OCRVP) invited the actress in for questioning over the allegation on Tuesday (Nov 26).
Mediapart reported the interview lasted 13 hours and ended at 4 am. After this interview, Haenel had agreed to officially file charges against Ruggia.
"The judiciary is taking a step and I'm taking a step," she told Mediapart. "Now that the judiciary has opened an investigation, I can't dodge, and I want to do everything in my power to go to the end of the judiciary process," she said.
"What I expect now from the judiciary, on a personal level, is support and for there to be reparation," she added.
Her lawyers said in a separate statement that the actress had decided to take action because she felt that too few acts of sexual violence resulted in reparation for the victims and that often the legal process ended worsening the trauma of the crime for the victims rather than repairing it.
They added that Ruggia's public denial of the allegations had also pushed her "to obtain legal recognition of her status as a victim."