CNC cites rise in attendance due to strong French productions including Jacques Cousteau biopic The Odyssey.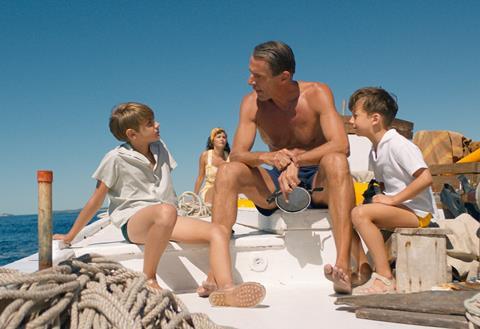 October 2016 saw the French box office post an historic 21.16 million admissions - the highest number for the month since records began - the country's National Cinema Centre (CNC) said in its monthly report.
According to the figures released on Nov 4, the increase in spectators represented an 8.3% rise on October 2015, during which 19.5 million tickets were sold.
The CNC said that overall there had been 170 million admissions in the first 10 months of 2016, representing a 4.5% rise in cinema attendance.
In the 12 months to the end of October, there had been 212 million admissions, a 4.7% increase on the same period a year previously.
CNC president Fréderique Bredin said the jump in attendance had been due in part to the strong performances of French productions such as the star-driven comedies Penny Pincher (Radin!), featuring Dany Boon, and Brice 3 in which Oscar-winning Jean Dujardin reprises his popular surfer dude role, as well as Jérôme Salles' epic Jacques Cousteau bio-pic The Odyssey [pictured].
The French share of the market in 2016 currently stands at 36% against 36.9% in 2015
If the current trend continues, France's box office in 2016 could be on track to be one of the highest in recent years, on a par with 2014 when there were 208.97 million admissions.