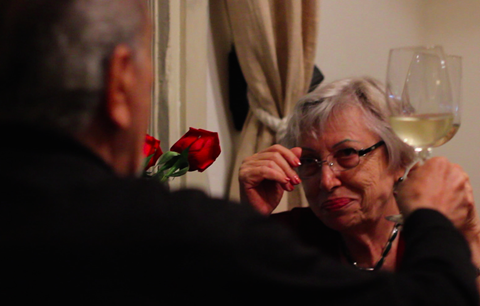 Andrew Herwitz's New York-based The Film Sales Company has acquired world sales rights to La Flor De La Vida ahead of its world premiere in the Panorama section at IDFA.
Adrianna Loeff and Claudia Abend's Uruguayan documentary explores marriage through the experiences of some whose relationships have stood the test of time and others whose have not.
What starts out as a collection of interviews soon zooms in on the turbulent love lives of 83-year-old Aldo and his wife Gabriella. Aldo's narcissistic character has prompted him to record all the significant moments in their long life together in home videos.
When Aldo tells the filmmakers that their visits are a welcome change in his often empty days, it becomes painfully clear how growing older goes hand-in-hand with loneliness and loss.
"I love this film," Herwitz said. "It is alluring, tender, intimate and authentic. Its universality will resonate with audiences across the globe."
Loeff and Abend served as producers on La Flor De La Vida and Daniel Chalfen, David Eckles, and Minette Nelson are the executive producers. The film will premiere on November 17.
The IDFA (International Documentary Film Festival Amsterdam) is set to run in the Netherlands from November 15-26.