Director Denis Côté and European Film Promotion boss speak to Screen about the student filmmaker scheme.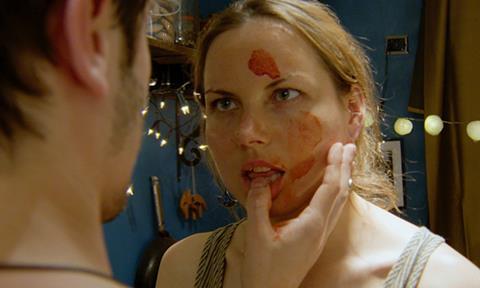 Future Frames, an initiative of European Film Promotion who are also behind European Shooting Stars in Berlin and Producers on the Move in Cannes, came to the end of its third edition yesterday (5 July) at the Karlovy Vary International Film Festival (June 30-July 8).
The event takes 10 young film students from across Europe and showcases their short films to festival audiences while also giving them industry mentoring.
Even though it's still a relatively new initiative, European Film Promotion already feel that there are tangible results to show.
"There's Karen Vazquez Guadarrama from Belgium, who received her first job offers following Future Frames in 2016," said EFP's Managing Director Sonja Heinen, speaking to Screen.
"She also reported, like her fellow participants, that there was a strong interest shown by other international film festivals in their work.
Many of the films selected have gone on to win awards at festivals: Klara Kochanska (Poland, 2016) and Patrick Vollrath (Austria, 2015) have been winners at the Student Academy Awards.
While Karlovy Vary offers a significant platform in and of itself, Heinen also believes the activities provided for the participants over the four days of the event offer important benefits.
"They have had personal meetings with a group of carefully selected industry experts," she explains. "Amongst them Nikolaj Nikitin, the Central/Eastern-Europe delegate to the Berlin International Film Festival and Patrick Connolly, the Vice President, Programming, Acquisitions and Scheduling at Sundance TV.
Mentor
In addition, they had the exclusive opportunity to take part in a masterclass by a renowned filmmaker - this year, it was Canadian auteur Denis Côté talking about the challenges of independent filmmaking.
Côte, the award-winning director behind Vic And Flo Saw A Bear, explain how he mentored the 10 participants
"They were shown my very first film," he explains "It was very DIY. Outside all the rules of the industry. I'd never been to film school. And I picked my first film without thinking, but it's a very good idea to show them where I come from. Mini DV. DIY. Zero money. Made with three friends.
"Then I watch their films. It's all within sets of rules and school. Good production values. It was really weird for me. I felt I was sitting them down to watch my little film. They are 20 years younger and they have access to this good quality material."
"Then we had my masterclass," he continues "I told them about how I am not an industry kind of guy – how much I loathe the industry and I am allergic to the rules and conventions, and how I fight with my producer.
"I would really like to have had this little bird inside their heads to know what they thinking when I was saying that because I was really, really, really DIY. And so far, the films I'm seeing, are created in a very comfortable environment. I don't know whether they found something inspiring.
"They're 21 years old and thinking 'Where can I get the budget for my next film?". They've got this guy if their face who is not waiting to get money to make his films, he's shooting quick and shooting on DV if he has to."
Participants
Participant Liene Linde made her film Seven Awkward Sex Scenes Part One (pictured, top) for €1000 ($1135). The Latvian director talked about her Future Frames experience.
"It's mind blowing," she said. "It's very inspiring and everyone tells me I should do Part 2 – which is nice to hear from industry people and not just regular audiences. It's very intense but very useful".
Czech filmmaker Damián Vondrášek, whose film Imprisoned screened as part of the selection, agrees.
"It's really intensive but a great experience," he said. "What I like the most is the screenings. The cinemas are packed and the audiences are curious and we have discussions. We met lots of people and also we did many interviews, so we're getting used to dealing with the media which – for me – isn't that easy."
Future Frames is expected to continue at Karlovy Vary. Heinen said: "For us, Future Frames is closely connected to KVIFF and the unique setting the festival provides for the filmmakers. It's an important 'A' festival and - from our pan-European perspective - the festival offers the perfect symbiosis of East and West. Over the years, we have learnt from various projects that it is not always possible just to transfer the special atmosphere or context provided by a festival to other places."
More information and the full list of the participants and their film schools is available here.