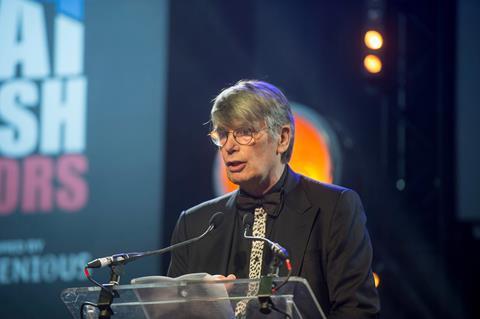 Game Of Thrones actor James Cosmo and former producer and NFTS director Nik Powell were among screen industry professionals awarded titles in the Queen's 2018 New Year's Honours list.
Veteran Scottish actor Cosmo, known for playing Jeor Mormont in Game of Thrones and films including Braveheart, Trainspotting and Highlander, was honoured with an MBE.
Powell, who received an OBE, stepped down from his position as director of the National Film and Television School in 2017 after 14 years in the role. In the early 1970s he set up Virgin Records with Richard Branson and in 1982 he partnered with fellow-producer Stephen Woolley to form the Palace companies, where he served as executive producer on titles including Company Of Wolves, Mona Lisa, Scandal and The Crying Game. He went on to produce films such as Backbeat, The Neon Bible, Last Orders and Ladies In Lavender.
Novelist and screenwriter Deborah Moggach, whose scripts include Joe Wright's Pride & Prejudice and Tulip Fever, was awarded an OBE. Moggach also wrote the novel These Foolish Things, the source material for movie The Best Exotic Marigold Hotel.
House and The Night Manager star Hugh Laurie was made CBE (he was formerly OBE) as were actresses Susan Hampshire and Julia McKenzie. Playwright and screenwriter Peter Nichols (A Day In The Death Of Joe Egg) received the same honour for his services to drama.
Meanwhile, there was an MBE for former PACT head of diversity Joyce Adeluwoye-Adams, who is now diversity lead for BBC television in the diversity and inclusion team.
Other key figures in the arts to be recognised included Rosemary Squire, founder, co-owner and joint chief executive of The Ambassador Theatre Group and author Michael Morpurgo, writer of novel War Horse.