Simon Rumley directs story of notorious criminals Billy Hill and Jack 'Spot' Comer.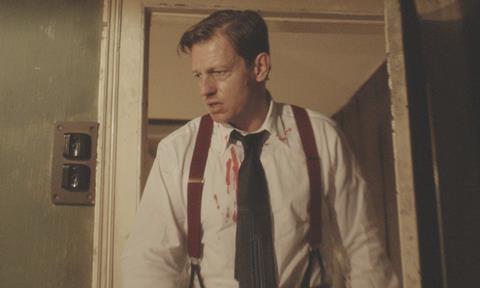 Once Upon A Time In London, a British gangster drama from director Simon Rumley (The ABCs Of Death), has begun a six-week shoot in the English capital.
The film will tell the story of notorious criminals Billy Hill (played by Leo Gregory, pictured) and Jack Comer (Terry Stone), who were active in London's organised crime scene from the 1920s to the 1950s.
An eclectic cast has been lined up for the feature, including Holly Earl, Dominic Keating, Geoff Bell, Jamie Foreman, Doug Allen, Andy Beckwith, Roland Manookian, Justin Salinger, Kate Braithwaite and Laura Carter.
Joining them are comedian Simon Munnery, boxers Frank Buglioni, a current British light heavyweight belt holder, Joe Egan, footballer Jamie O'Hara, singers Nadia Forde and JJ Hamblett (from band Union J), and magician Ali Cook.
Gateway Films (Anuvahood, The Messenger) is the lead production outfit on the project with Ratio Film Presentation.
Rumley directs from a script he wrote with Will Gilbey and Terry Stone. Stone produces with Richard Turner, Tiernan Hanby is co-producer.
Crew include DoP Milton Kam, costume designer Michelle May, makeup designer Emma Slater, and production designer Anna Mould.
Director Rumley said: "The story of Jack 'Spot' Comer, Billy Hill and their respective battles to become King of London's Underworld has remained one of Britain's most dynamic, thrilling and untold stories, but we'll be exploring it in depth, with psychological dexterity and aiming to make it a unique viewing experience and a great British film."
Producers Stone and Turner added: "We're thrilled to be working with Simon Rumley, one of the UK's most exciting directors. This is a fantastic and long overdue story about the founders of organised crime in Britain."