New Indian production house will focus on Hindi-language content.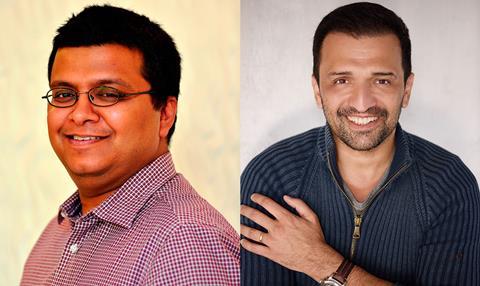 Former Balaji Motion Pictures CEO Tanuj Garg and producer Atul Kasbekar have teamed to launch production house Ellipsis Entertainment, which aims to make content-driven Hindi-language movies.
The partnership also includes Shanti Sivaram Maini, Swati Iyer Chawla and Piya Sawhney, who have backgrounds in broadcasting, advertising and talent management.
Kasbekar recently produced Neerja, a sleeper hit starring Sonam Kapoor, based on the true story of air hostess Neerja Bhanot, who saved hundreds of lives during the hijacking of a Pan Am flight in 1986.
Ellipsis currently has eight "budget-conscious, content-based" Hindi movies in different stages of development and casting, with three expected to start shooting in the financial year 2017-2018. The projects will be directed by a combination of emerging and established directors.
"Our objective of coming together is to create pedigreed cinema, which we can be proud of and creates value for all stakeholders," said Garg, who held senior management positions at UTV and Viacom 18 before heading Balaji's movie arm for four years.
Kasbekar said: "Ellipsis' philosophy is to spot, nurture, mentor and back progressive, engaging, compelling and marketable content. It is an exciting time of content flux in the industry. Marrying a good story with sensible economics in order to yield a strong ROI is the only way forward."