Steve Buscemi, Michael Palin in talks to join ensemble cast.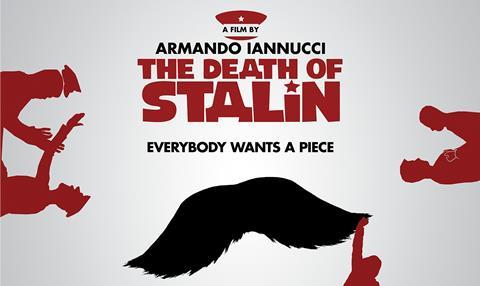 Germany's Telemunchen/Concorde and Australia's Madman have jumped into UK director Armando Iannucci's political satire The Death of Stalin following the project's launch in Cannes.
The film revolving around the death of Joseph Stalin in 1953 is due is due to shoot in June for a Cannes 2017 delivery. Paris-based Quad and Main Journey are producing in association with Gaumont.
Adapted from the graphic novel The Death Of Stalin by Fabien Nury and Thierry Robin, the satirical film revolves around the political in-fighting and battle for power which took place behind the scenes in the days leading up to Stalin's funeral.
Iannucci is currently locking a high profile cast which looks set to include Steve Buscemi as Nikita Khrushchev, Jeffrey Tambor as his rival Georgy Malenkov and Michael Palin as Vyacheslav Molotov.