EXCLUSIVE: Company releases first image of Adeline D'Hermy in lead role of fragile actress.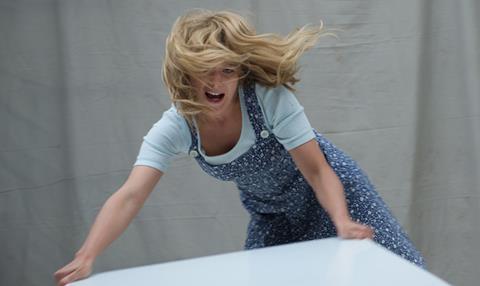 Gaumont is kicking off sales on actor and director Guillaume Gallienne's new film Bright Weakness (Maryline) about the journey of a talented actress haunted by a difficult childhood.
Based on a true story, it stars Adeline D'Hermy as a beautiful but complex and fragile woman with an extraordinary presence on the big screen who loses herself in the process of becoming an actress.
Vanessa Paradis and Xavier Beauvois are also in the cast.
It is Gallienne's second feature after his debut film Me, Myself And Mum, which was a critical hit at Cannes Directors' Fortnight in 2014 and went on to gross $21m in France.
Gaumont is also rolling out Belle And Sebastien, Friends For Life – the third and final instalment in the family entertainment franchise following the adventures of a young boy called Sebastien and his mountain dog Belle.
In a sign of the success of the first two instalments, Gaumont has already secured pre-sales to Italy (Notorious), Switzerland (Pathé) and Poland (Monolith), and has deals to Benelux and Canada underway.
Gaumont sales chief Cécile Gaget and her team will also launches sales on Mathieu Amalric's Barbara, a fictional tribute to iconic French chanteuse Barbara.
Jeanne Balibar co-stars as an actress preparing to play the late singer in a film, studying her character, voice, songs, gestures and character in depth.
Almaric co-stars as director Yves who seems equally caught up in the world of the singer, meeting people who knew her and doing archive research.
He appears to be obsessed with the character he is creating but it is not clear whether his obsession linked to the late singer or the actress. It is post-production for release in the second half of 2017 and with hope of a potential festival premiere in between.