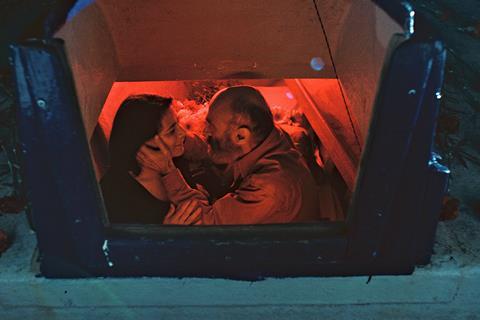 Palestinian fraternal directorial duo Arab and Tarzan Nasser's romantic drama Gaza Mon Amour has won best film at the fifth edition of the Critics Awards for Arab Films.
Palestine's Hiam Abbass also won best actress for her role in the film as a seamstress who is courted by a local fisherman, played by Salim Daw.
The Gaza Strip-set romance is inspired by the real-life discovery of an ancient statue of Apollo in the waters off the territory.
Speared by the Cairo-based Arab Cinema Centre (ACC), the awards are voted on by 160 film critics from 63 countries.
In other awards, Palestine's Ameen Nayfeh won best director for 200 Meters, while its lead Ali Suliman won best actor for his performance as a man living in the West Bank separated from his by Israel's separation wall.
Tunisian director Kaouther Ben Hania won best screenplay for Oscar-nominated The Man Who Sold His Skin about a Syrian refugee who strikes a Faustian pact with a famous artist to get secure safe passage to Europe.
Egyptian director Mayye Zayed won best documentary for Lift Like A Girl, about a young Egyptian girl who wants to be a world champion weightlifter.