Gene Wilder, the American comedian with the winning forlorn gaze whose all-round talent propelled him to international fame and two Oscar nominations, has died at his Connecticut home from complications related to Alzheimer's Disease. He was 83.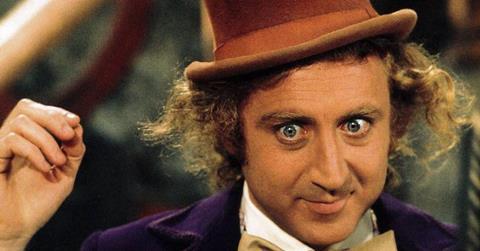 Wilder was born Jerome Silberman in Milwaukee on June 11, 1933, to a Russian émigré and novelty item salesman and a sick and temperamental mother.
As a young man he acted in community theatre and attended the Bristol Old Vic Theatre School in England before embarking on a career on Broadway.
He made his film debut in 1967 in Bonnie And Clyde as a neurotic kidnap victim snatched by the title characters played by Faye Dunaway and Warren Beatty.
His first lead role shortly afterwards, as the calculating Leo Bloom in Mel Brooks' The Producers, earned a supporting actor Academy nod in 1969.
After that entrée to Hollywood, Wilder went on to play a handful of mostly eccentric and colourful characters in celebrated Hollywood films of the 1970s and 1980s.
Credits include the lead role in Willy Wonka & The Chocolate Factory, a doctor with a sheep fetish in Woody Allen's All You Ever Wanted To Know About Sex But Were Afraid To Ask and a somewhat more subdued part in Mel Brooks' western send-up Blazing Saddles.
In 1975 Young Frankenstein earned Wilder and co-writer and director Brooks an original screenplay Oscar nomination.
In 1980 he enjoyed success in Stir Crazy with his great friend Richard Pryor, with whom he starred in several films including 1970s action comedy Silver Streak.
Wilder, a playwright and novellist who was troubled by psychic issues, married four times. After unions with Mary Mercier and Mary Joan Schutz ended in divorce, he married Gilda Radner, who died of cancer in 1989.
Wilder himself beat non-Hodgkin's lymphoma after he was diagnosed with the cancer in 1989.
He is survived by his fourth wife, Karen Boyer.