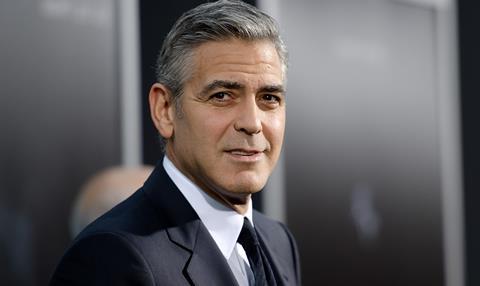 US streaming service Hulu is close to a deal to pick up Catch-22, George Clooney's upcoming limited series version of the Joseph Heller classic.
Paramount Television and Anonymous Content are producing the series, which will be sold internationally by Dan Cohen, Paramount Pictures president of worldwide television licensing, and his team.
Besides starring in the six-episode series, Clooney – not seen in a major TV role since network drama ER ended its long run in 2009 – will direct Catch-22 with his Smokehouse Pictures partner Grant Heslov, and will serve as executive producer.
He will co-write the script with Luke Davies and David Michod. Clooney is reportedly being paid around $1m an episode on the project.
First published in 1961 and filmed for the big screen in 1970, Heller's satirical novel is the story of a group of US airmen stationed near Italy in the Second World War.
The Clooney series is one of a number of new projects from the resurgent Paramount Television, the new TV division launched by Viacom in 2013 after the studio's original TV arm became part of CBS in the 2005 corporate split between Viacom and CBS.
Other Paramount Television projects include Netflix's 13 Reasons Why, now in its second season on Netflix, The Alienist, which is about to premiere on TNT; and upcoming Netflix series Maniac.