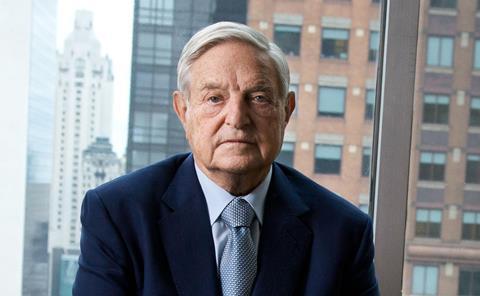 Montreal-based WaZabi Films has announced fresh territory deals on EFM sales title Soros, Jesse Dylan's documentary about American billionaire investor and philanthropist George Soros.
Rights have gone to Mediawan for French-speaking Europe, and Kinosmith for Canada.
Prior to these sales, WaZabi secured previously unannounced deals in UK (Alarm Pictures), Rialto Channel (New Zealand), Brazil (O2), Poland (Against Gravity), and Israel (DBS).
Abramorama handled the US release on the 2019 Telluride Film festival premiere in which Dylan explores the life and work of the Hungarian-born billionaire who survived the Holocaust, made his fortune on Wall Street, and has spent a large part of his life supporting the fight against authoritarianism.
Priscilla Cohen and Dylan of Vital Pictures served as producers.
"For Soros, seeking justice and rights for the benefit of all is his legacy," said Dylan. "My hope is that the film can communicate in some small way this vital mission to the world."
WaZabi's EFM slate includes production company Palomar's "zom-com" Brain Freeze, about a teenager left to fend for himself and his baby sister after a golf course fertiliser turns the locals into zombies.