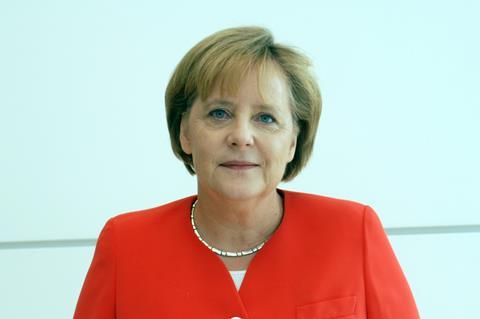 Cinemas in North Rhine-Westphalia could be the first in Germany to show films again in lae May, according to plans set out by the federal state's prime minister Armin Laschet at a press conference in Düsseldorf this week.
Laschet announced that, as part of a North Rhine-Westphalia Plan to further relax lockdown regulations, the region's cinemas (as well as its theatres, opera houses and concert halls) would be allowed to open again for business from May 30.
This would be on condition that patrons adhere to the minimum distance of 1.5 metres from one another and that venues develop protocols to control the movement of people.
With more than 17m inhabitants, North Rhine-Westphalia is the most populous of Germany's 16 federal states, encompassing Cologne and Dusseldorf and boasting the largest concentration of the country's 4,961 cinema screens, with 909 or 18.3% of the nationwide count.
Laschet's announcement on Wednesday (May 6) came after German chancellor Angela Merkel and the prime ministers of the federal states (Länder) agreed on a video conference that the Länder will take the responsibility for deciding on "the gradual opening of the theatres, operas, concert houses and cinemas with conditions based on common concepts for hygiene and distancing concepts set out by the conference of culture ministers."
Outlining the outcome of the press conference, Merkel mentioned cinemas and noted that state minister for culture and media Monika Grütters was working with the Länder ministers of education and cultural affairs on a concept to enable cultural events and cinemas to reopen in the near future.
Merkel suggested one option could be to follow conditions that have been set allowing congregations to attend religious services.
These conditions specify that no more than 50 people are allowed to attend a service. The worshippers are required, among other things, to provide their names and addresses, keep the required 1.5 metre rule of social distancing in the pews, use hand sanitiser when they enter the place of worship, and wear face masks.
The two exhibitor associations HDF Kino e.V and AG Kino – Gilde deutscher Filmkunsttheater have already begun working on proposals for a protection and hygiene plan to enable their members to reopen.
The plan addresses measures to protect cinemas employees through social distancing, hand hygiene, coughing and sneezing etiquette as well as protective masks and gloves. It also recommends the use of protective screens at ticket offices and counters, contactless ticket checks and more frequent cleaning of high-contact surfaces including door handles, railings, and toilets.
At the same time, the two associations suggest strict adherence to social distancing regulations will ensure patrons were protected and the risk of infection reduced. Other proposals would give greater priority to online ticket purchasing and contactless payment for snacks and drinks.
According to Kim Ludolf Koch, managing director of Cineplex Deutschland, one of Germany's largest cinema providers with 91 cinemas in 67 cities, conditions regarding hygiene, distancing and auditorium capacity would be relatively unproblematic and affordable to put into place.
"Individual seats as well as complete rows can be kept free. Distancing rules can also be organised in the foyers by means of markings or by measures such as delayed film start times," said Koch, suggesting the risk of infection during a visit to the cinema is lower than in catering or the retail trade. "The audience sits in the cinema hall with the appropriate distance and are possibly still wearing masks. There is no talking during the screening, and everyone is looking in one direction."
Wednesday's resolution by Germany's federal and regional politicians followed the announcement by federal minister for culture and media Monika Grütters earlier in the week that she would be providing €5m in a one-off financial support to those arthouse cinemas who had received awards from her ministry in recognition of the quality of their film programming in 2017, 2018 or 2019.
Cinema-owners who had received at least one award from her department in one of these years will be able to apply for a grant of €10,000 per screen, with a maximum of €50,000 being paid to each cinema.
According to Grütters, "these funds can also be used for ongoing operations and are intended to support the existence of the award-winning cinemas, especially in the current difficult situation."
This support was also granted as a way of marking the 50th anniversary of the film programming awards established in 1970 by Germany's federal interior ministry.
Grütters added that the announcement of this year's film programming awards would be brought forward to the summer so that the cinema owners can draw on the money as soon as possible to meet fixed costs.
In a first reaction to Grütter's support, Christian Bräuer, chairman of the arthouse cinemas' association AG Kino – Gilde deutscher Filmkunsttheater, described the step as an important signal for the preservation of cinema and programming diversity in Germany. "The cinemas not only bring cinematic art to [people's] neighbourhoods and enrich local cultural life with their diverse programmes; it is only through their passion and commitment that films such as System Crasher or Parasite can become a phenomenon."
However, the financial package aimed specifically at the arthouse sector drew criticism from the main exhibitor association the HDF Kino e.V. who has more than 600 members operating a total of 3,260 screens throughout Germany.
In a letter to Grütters, HDF CEO Christine Berg pointed out that the €5m support would only benefit 15% of Germany's screens, in other words those that had a received a prize for their film programming.
"Just because a house has many screens and plays both mainstream and arthouse, it is no less in need, but needs support like everyone else," Berg wrote, adding "I can't believe that you really want to leave these cinemas out. It would be simply fatal not to look at the whole industry in this historic emergency."