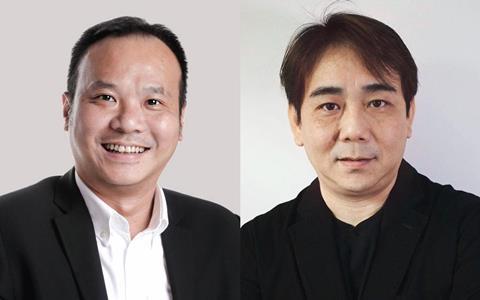 Two of Hong Kong's biggest studios, Emperor Motion Pictures (EMP) and One Cool Film Production, are joining forces on a slate of Hong Kong films, to help revitalise the local industry, which has been badly affected by the Covid-19 coronavirus.
The two companies plan to co-produce and co-distribute ten Hong Kong-produced feature films over the next two years. The ten films will mainly be filmed in Hong Kong with local crews in an attempt to support the local industry and nurture new talents.
While budget levels and total investment are still being figured out, the two partners said they've already signed contracts and started work on development of the slate, which would cover a wide range of genres, including horror, suspense, romance and comedy.
"Creators, actors and crews are being quickly assembled in order to put the industry back to work as soon as possible," said the two partners in a statement. "Production on these films is set to begin in the second half of this year."
Although Hong Kong is one of the first places in the world to ease social distancing measures, the local film industry has suffered in recent months as all production was shut down in early February and cinemas in mainland China, the industry's major source of income, have been closed since late January. Hong Kong cinemas reopen tomorrow (May 8), but have been shuttered for six weeks as part of government restrictions to fight Covid-19.
While Hong Kong government stimulus packages appear to have staved off major bankruptcies, thousands of film workers, usually working on freelance or short-term contracts, have lost their jobs. Local media has reported that some are changing their profession and leaving the industry, leading to fears of a potential talent drain.
EMP and One Cool are best known internationally for big-budget action films and thrillers, but both have supported new Hong Kong talent in recent years. EMP's current slate includes romantic drama Just 1 Day, from first-time filmmaker Erica Li, while One Cool has backed young filmmakers including Sunny Chan (Men On The Dragon), Luk Yee Sum (Secret Diary Of A Mom-To-Be) and Jun Li (Tracey).
Commenting on the alliance, One Cool said: "We hope this partnership will give us the chance to discover new high-quality scripts. One Cool Film has always been dedicated to nurturing a new generation of film talents on both sides of the camera, and we look forward to taking Hong Kong cinema into thrilling new directions."
EMP added: "We're devastated to see Hong Kong film workers struggling through economic hardship due to the pandemic and the resulting suspension of film productions. With this unprecedented partnership with One Cool Film, we're taking action to support Hong Kong cinema and help revive the struggling local film industry."