Anthony Buckner has been appointed sales director at London-based sales and financing outfit GFM Films.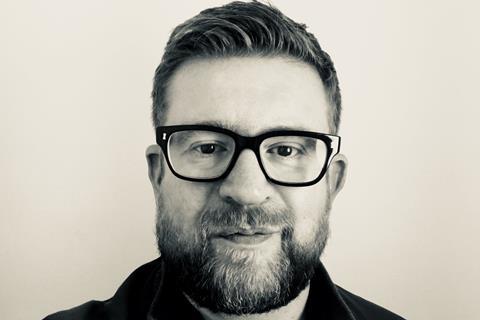 Buckner will join the company on October 1, 2018 and will lead the company's sales activities across its GFM Films, GFM Animation and GFM Evolution slates.
He joins from Kaleidoscope Film Distribution, where he held the position of director of sales, and has also had roles at Magnolia Pictures, the Solution and Icon Entertainment International.
Buckner has also worked as an executive producer on Ralph Fiennes' Coriolanus and Julie Taymor's The Tempest and was an associate producer on David Blair's recent Second World War drama Hurricane.
GFM's slate includes family animations 10 Lives (with Original Force) and Dog'y'Dog, and the recently announced Raymond Briggs' animation Another Bloomin' Christmas.
It also has an adaptation of Roddy Doyle's A Greyhound of a Girl, which is being produced by Iain Harvey of London based Illuminated Films.
Further GFM titles include a sci-fi action thriller Breach with Gareth Ellis-Unwin; and two new films with Toei Animation – a superhero-style live action movie, and an animated feature.