The Scarlett Johansson-led film received over 15,000 comments across UK social media.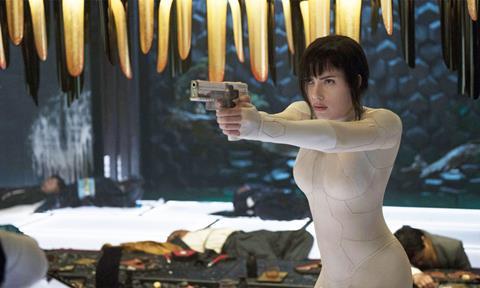 Ghost in the Shell was the most discussed film online in the UK this week, tripling the comments received by second-place Fast & Furious 8, according to analysis from Way to Blue.
The science-fiction action film based on a Japanese manga of the same name took in 15,839 total comments from March 30-April 5, 1,018 of which indicated an intent to view.
The film, now in its second week, has been criticised for casting Scarlett Johansson in the lead role of Major Killan - a Japanese woman in the original.
The newest entry into the Fast & Furious action franchise, also known as The Fate Of The Furious, attracted 5,075 comments ahead of its April 12 premiere. It is the first of the series to be produced after actor and franchise lead Paul Walker died in a car crash in 2013.
Director Ben Wheatley's British action-comedy Free Fire, also in its second week of release, garnered 3,896 comments putting it into third-most discussed online.
With 3,750 comments, animated feature The Boss Baby placed fourth in online commentary. Strong sales from its previews have put it second in the UK box office, behind Beauty and the Beast.
For an explanation of the Way to Blue chart and its methodology, which tracks 'overall buzz' and important 'intent to view' buzz, click here.