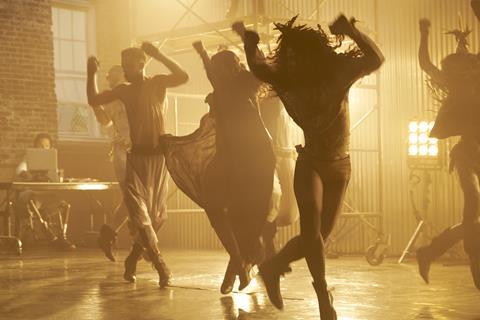 Global Road Entertainment has signed a first-look television deal with Adam Shankman and Jennifer Gibgot's Offspring Entertainment, the production company behind the Step Up franchise.
The first projects to be developed under the deal are an untitled comedy from actor-producers and social media stars Carlos and Alexa PenaVega and Wolfgang, the previously announced (under the title Coda) series about Wolfgang Amadeus Mozart that is currently being sold in the international marketplace.
Global Road is the new brand adopted last year by China's Tang Media Partners after its acquisitions of US operations IM Global and Open Road Films.
The Offspring projects join a Global Road scripted TV slate that already includes an adaptation for FX of Kurt Vonnegut's Cat'sCradle, from Noah Hawley (creator of the TV version of Fargo); Lifetime drama series American Princess, from Orange Is The New Black creator Jenji Kohan; and upcoming comic book-based series Judge Dredd: Mega City One.
Offspring's feature films include Hairspray and Bedtime Stories and the company's franchise spin-off series Step Up: High Water is set to premiere on YouTube Red this year. Also for television, Offspring is developing an untitled comedy script with Chuck Lorre and Undercover with Mandeville Entertainment.
Husband and wife team Carlos and Alexa PenaVega are known, respectively, for music group and TV series Big Time Rush and the Spy Kids films, as well as their appearances on Dancing With The Stars.
Commenting on the first-look deal, Global Road's president of scripted television Mark Stern said: "We've wanted to work with Adam and Jennifer for a while. Their taste and breadth of development is a perfect fit for us, and using our entrepreneurial approach to television, we're hoping to produce some great things together."
Sibling partners Shankman and Gibgot added: "We couldn't be more thrilled to join the Global Road team. The projects we are developing are incredibly diverse, varied in scope, and speak to the elevated tastes of audiences today."