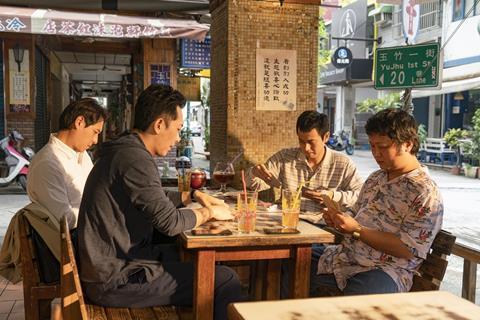 Taiwan's Golden Horse Film Festival has announced that this year's edition of the event will open with the double bill of Classmates-, directed by Huang Hsin-yao, and Chang Yao-sheng's A Leg.
Both films are produced by veteran Taiwanese director Chung Mong-hong, who also served as cinematographer on the films.
Huang won best new director and best adapted screenplay at the Golden Horse Film Festival in 2017 for his debut, The Great Buddha+, which also picked up prizes at the Asian Film Awards and Hong Kong Film Awards.
Classmates- is inspired by his 2015 documentary Bluffing about his high school friends. The film stars Liu Kuan-ting, who won best supporting actor at last year's Golden Horse Awards for Chung's A Sun, along with Rexen Cheng (Thanatos, Drunk), Lin Na-dou (Godspeed) and Shih Ming-shuai.
Chang is making his directorial debut with A Leg after co-writing A Sun with Chung. His first feature stars Gwei Lun-Mei and Yo Yang as a husband and wife who met each other while ballroom dancing, but when the husband dies during a leg amputation, the wife has to fight hospital bureaucracy to keep the body intact.
Golden Horse Film Festival is scheduled to run as a physical event in Taipei (November 5-22). Taiwan has been successful in containing Covid-19, with only 477 cases of infection and seven deaths, and cinemas have remained open throughout the pandemic. However, it remains to be seen if foreign guests will be able to attend the festival.