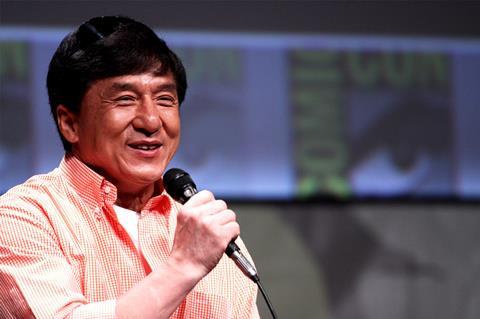 Hong Kong-based Golden Network Asia is launching sales on Jackie Chan action comedy, Knight Of Shadows: Walker Between Halfworlds.
Directed by up-and-coming Chinese filmmaker Vash, the film stars Chan as a demon hunter defending humanity from an inhuman invasion. When an evil force starts kidnapping village girls to feast on their souls, the demon hunter sets out to save them assisted by his lawman protégé and a group of friendly monsters.
Produced by Kiefer Liu, executive producer on the blockbuster Monkey King series, the film is backed by iQiyi Pictures, Sparkle Roll Media and Golden Shore Films & Television. It is currently in pre-production for delivery in 2019.
Golden Network is also introducing action title Golden Job, directed by action choreographer Chin Ka-lok (Cold War, Firestorm). Starring Ekin Cheng (The Storm Warriors), Jordan Chan (Ip Man: The Final Fight) and Michael Tse (Wild City), the film follows a Robin Hood-esque figure who supplies an East European refugee camp with stolen medicine.
Produced by Hong Kong actor-producer Eric Tsang, Golden Job is currently in production for release over Chinese New Year 2018.