Miguel Gomes [pictured] and Reha Erdem to head international competition and India Gold juries, respectively; fest also unveils line-up and Jia Zhangke award.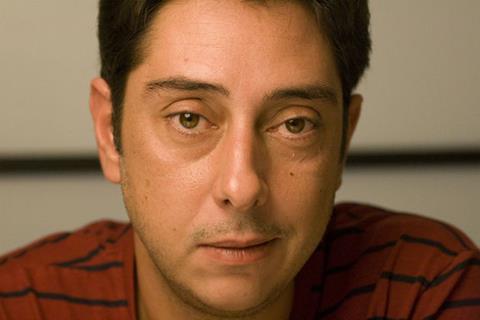 Portuguese filmmaker Miguel Gomes (Arabian Nights) is heading the jury for the international competition at this year's Mumbai Film Festival, while Turkish director Reha Erdem will preside over the jury for the India Gold section.
Gomes will be joined by filmmakers Tala Hadid and Anurag Kashyap, producer Christine Vachon and Hot Docs president Chris McDonald. Titles selected for the International Competition for first-time filmmakers include Israeli filmmaker Elite Zexer's Sand Storm and Diamond Island, from French-Cambodian filmmaker Davy Chou (see full line-up below).
Erdem recently won the Special Orizzonti Jury Prize at Venice for Big Big World. He will be joined on the India Gold jury by composer Mychael Danna (Life Of Pi), Hong Kong director Yonfan (Peony Pavilion), Polish director Tomasz Wasilewski (United States Of Love) and critic Stephanie Zacharek.
The festival also announced that it will present Excellence in Cinema awards to Chinese filmmaker Jia Zhangke and Indian writer-director Sai Paranjpye (Chashme Buddoor).
As previously announced, the festival will open with Konkona Sen Sharma's Death In The Gunj, which premiered at Toronto.
Sections also include short film competition Dimensions Mumbai, World Cinema, India Story, Discovering India, Restored Classics, French Rendezvous and a country focus on Turkey.
INDIA GOLD:
Autohead, Dir: Rohit Mittal (Hindi)
Colours of Innocence, Dir: Manas Mukul Pal (Bengali)
Lady of the Lake, Dir: Haobam Paban Kumar (Manipuri)
Lipstick Under My Burkha, Dir: Alankrita Shrivastava (Hindi)
Loev, Dir: Sudhanshu Saria (English, Hindi)
Railway Children, Dir: Prithvi Konanur (Kannada)
Remembering Kuddi, Dir: Saumyananda Sahi (Konkani, Marathi, English, Hindi)
The Cinema Travellers, Dir: Shirley Abraham, Amit Madheshiya (Hindi, Marathi)
The Hidden Corner, Dir: Jaicheng Jai Dohutia (Assamese, Moran)
The Narrow Path, Dir: Satish Babusenan & Santosh Babusenan (Malayalam)
You Are My Sunday, Dir: Milind Dhaimade (English, Hindi & Konkani)
INTERNATIONAL COMPETITION:
Alba, Dir: Ana Cristina Barragán (Ecuador)
Diamond Island, Dir: Davy Chou (Cambodia, France)
Dog Days, Dir: Jordan Schiele (China)
Echo, Dir: Dren Zherka (Germany, Kosovo)
Everything Else, Dir: Natalia Almada (Mexico)
Four Days In France, Dir: Jérôme Reybaud (France)
Godless, Dir: Ralitza Petrova (Bulgaria, Denmark, France)
Hounds of Love, Dir: Ben Young (Australia)
Oscuro Animal, Dir: Felipe Guerrero (Colombia)
Sand Storm, Dir: Elite Zexer (Israel)
The Land of the Enlightened, Dir: Pieter-Jan De Pue (Belgium, Ireland, Netherlands, Germany)
Shambles, Dir: Karl Lemieux (Canada)
When Two Worlds Collide, Dir: Matthew Orzel, Heidi Brandenburg Sierralta (UK, Peru)