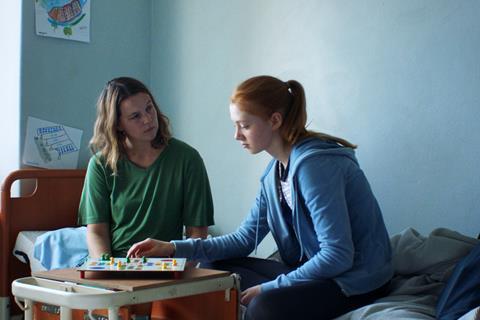 The world premiere of Maria Bäck's Swedish drama Psychosis in Stockholm wil open the Goteborg Film Festival on January 24 as part of the festival's Nordic Competition. Goteborg has promised that 50% of its programme will be comprised of films directed by women.
The film is inspired by an experience writer-director Bäck had when she was 15 and her mother developed a psychosis while they were on a trip to Stockholm. The filmmaker describes the project as a "surreal fiction drama"; Garagefilm produces what is Bäck's second feature following I Remember When I Die.
French director Mia Hansen-Løve will head the Nordic Competition jury, which hands out the Dragon Award, the film world's most lucrative cash prize of $106,000 (SEK 1m).
The other films in the Nordic Competition are:
Spring Uje Spring (Swe)
Dir: Henrik Schyffert
Beware of Children (Nor-Swe)
Dir: Dag Johan Haugerud
A Perfectly Normal Family (Den)
Dir: Malou Reymann
Games People Play (Fin)
Dir: Jenni Toivoniemi
Charter (Swe)
Dir: Amanda Kernell
The County (Ice-Den-Ger)
Dir: Grímur Hákonarson
Disco (Nor)
Dir: Jorunn Myklebust Syversen
In 2019, Goteborg created buzz by hosting screenings of sci-fi film Aniara with the audience laying in coffins. This year may prove to be even more provocative as the festival plans the 'Gynecological Cinema Chair', an interactive film experience in collaboration with artist and filmmaker Anna Odell.
Audience members of both genders will be invited into a recreation of a gynecologist's office to watch The Examination, which puts men like hockey star Börje Salmingand former Interpol president Björn Erikssonin the chair. Odell said of her work, "I've chosen to invite successful men with significant influence over others to participate in this project. I've invited them to a conversation on the topic of gender equality and told them that I will ask them whether they would like to do something usually reserved for women, making it clear that it's perfectly fine to refuse. What I'm alluding to here, the question I eventually ask them, is whether they would like to lay down on a gynecological chair."
The festival will close with the world premiere of another Swedish film, My Father Mary Anne by Mårten Klingberg.
Goteborg 2020 will have a focus on Brazilian cinema, including the features Bacurau, The Invisible Life of Euridice Gusmao, Greta, Your Turn, Sick, Sick, Sick, The Fever, Three Summers, Seven Years in May, Desterro, Pacified, Burning Night, Let it Burn, Queen of Lapa, Sun Inside and Battle.
This year's Nordic Honorary Dragon Award goes to Stellan Skarsgård, who will be the subject of a retrospective (including his latest feature The Painted Bird) as well as taking part in a masterclass during the festival.