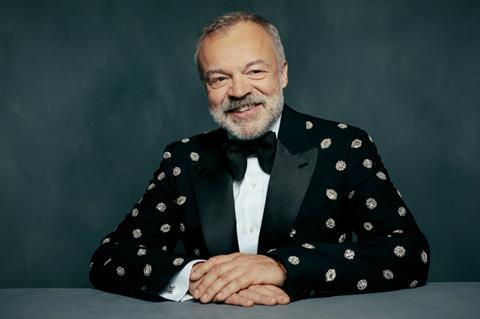 Graham Norton will host the 2020 British Academy Film Awards on Sunday, February 2.
The ceremony will again take place in the Royal Albert Hall, London, and will be broadcast on BBC One and BBC iPlayer.
Norton previously hosted the British Academy Television Awards in 2005; this is the first time he has hosted the Film Awards. He takes over from Joanna Lumley, who hosted the previous two ceremonies.
He is best known for his comedy chat show The Graham Norton Show on BBC One, which his currently in its 26th season. The show has won six Bafta Television awards, which form part of the 19 Bafta nominations accumulated by Norton and his shows.
Performance group Cirque du Soleil will return for a fourth year to perform at the ceremony.
The Bafta nominations will be revealed on January 7, 2020, with the EE Rising Star nominations announced the day before.