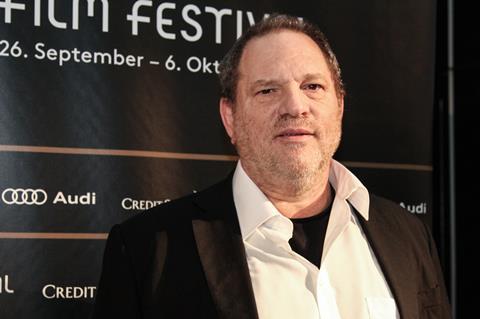 A grand jury in New York has indicted Harvey Weinstein on two charges of rape and one related to a criminal sex act.
The development on Wednesday (May 30) came hours after Ben Brafman, attorney to the disgraced former Hollywood mogul, said Weinstein would not testify to the grand jury because he had not had sufficient time to prepare his case.
A grand jury hearing marks the start of a criminal prosecution process. It is conducted in private where 16 to 23 citizens hear evidence from the parties and witnesses and determine whether there is a case to answer.
If convicted, Weinstein faces up to 25 years in jail. The charges pertain to: forced oral sex between the period of June 1 and September 1, 2004; rape in the first degree on or about March 18, 2013; and rape in the third degree on or about March 18, 2013.
Wednesday's charges mirror those brought against him last week, when he was arrested in New York and later released on $1m bail.
"This indictment brings the defendant another step closer to accountability for the crimes of violence with which he is now charged," Manhattan district attorney Cyrus Vance Jr. said in a statement after the grand jury's decision.
"Our office will try this case not in the press, but in the courtroom where it belongs. The defendant's recent assault on the integrity of the survivors and the legal process is predictable. We are confident that when the jury hears the evidence, it will reject these attacks out of hand."
Brafman issued a statement in which he said, "We remind everyone that an Indictment is merely a formal accusation. Mr Weinstein intends to enter a plea of Not Guilty and vigorously defend against these unsupported allegations that he strongly denies. We will soon formally move to dismiss the indictment and if this case actually proceeds to trial, we expect Mr Weinstein to be acquitted."
Weinstein denies any non-consensual sex.