Documentary about unique theatre group in Tuscany premiered at SXSW.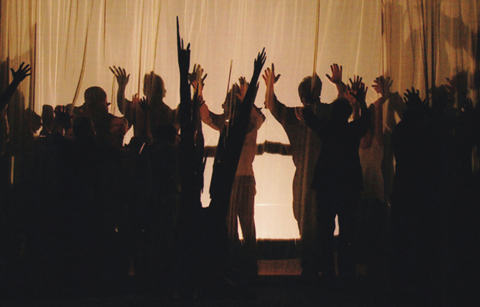 Grasshopper Film has acquired US rights to Spettacolo, the follow-up to the 2010 documentary Marwencol from Jeff Malmberg and producer Chris Shellen.
Spettacolo premiered at SXSW and will open theatrically in the autumn followed by VOD and home video release.
The film centres on the 50th anniversary of a unique theatre group in Tuscany whereby villagers depict themselves on stage as a way of working through their issues.
As the village's aging population and the rise of the Facebook generation threatens the group's existence,members of Teatro Povero di Monticchiello prepare a performance about the end of the world.
Grasshopper Film founder and president Ryan Krivoshey distributed Marwencol when he was at The Cinema Guild.
"Spettacolo is a wonder," Krivoshey said. "The story of a tiny Italian village that for the past half-century has created an alternate world to deal with their own.

"Seven years after first watching a documentary about an amazing 1/6th scale World War II-era town, I couldn't be more thrilled to be working with Jeff and Chris on their beautiful new film."
"We've always admired Ryan's taste and dedication," Malmberg said. "We had a fantastic experience working with him on Marwencol. He's distributed some of our favorite films, so it's an honor to be in that same company."
Krivoshey brokered the deal with Andrew Herwitz of the Film Sales Company.
Grasshopper Film's upcoming theatrical releases include Sundance Grand Jury Prize winner Last Men in Aleppo, Bertrand Bonello's Nocturama, Andrew Rossi's Bronx Gothic, and Michael Almereyda's Escapes.