Wes Anderson served as executive producer on documentary about Hampton Fancher. Separately, Emerging Pictures has acquired the comedy Pitching Tents.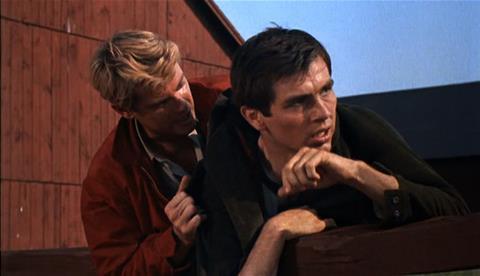 The distributor has picked up all US rights from Sloss Eckhouse LawCo to Michael Almereyda's documentary and plans a summer theatrical release followed by VOD and home video.
Escapes centres on Hampton Fancher, Flamenco dancer, film and TV actor, and the producer and screenwriter of the sci-fi film Blade Runner and its upcoming sequel Blade Runner 2049.
Fancher's running commentary – with help from the late author Philip K. Dick and original Blade Runner director Ridley Scott – is paired with extensive archival footage as he relates death-defying escapades from a remarkable life on and off the screen.
The filmscreened as work-in-progress at the San Francisco International Film Festival and the Rotterdam International Film Festival.
Anderson, a longtime friend of Fancher, served as executive producer and David Brendel is consulting producer.
"Escapes has something to say about the connections between art and life," Almereyda said. "We tried to capture the spirit of duende that Hampton invokes – and measures himself by – and defines as 'anything that wants to live beyond its limits, that is expressive and crazy.' I'm very pleased that Grasshopper has embraced the film, as they have a habit of supporting work that fits this description."
Emerging Pictures has picked up Meritage Pictures' coming-of-age 1980's-set comedy Pitching Tents and set the world premiere for March 31 at Laemmle Monica Film Center in Santa Monica with additional theatres to follow.