Julie Candelaria has been promoted to svp of marketing for Gravitas Ventures, while AJ Feuerman has been added to the team as director of public relations and Nancy Sanchez joins as marketing manager.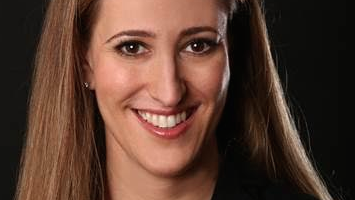 Candelaria (pictured at top) brings more than 15 years of entertainment marketing experience and previously worked with the likes of NBC Universal, 20th Century Fox, DIRECTV and Starz.
Feuerman (pictured at centre) held PR and digital posts at AEG Live, Millennium Entertainment (now Alchemy) and Crown Media Family Networks.
Sanchez (pictured at bottom) most recently worked with InSync + BemisBalkind, serving clients such as Universal, The Weinstein Company, Fox, and HBO.
In other news, Jody Arlington will lead SXSW film press & publicity. Arlington will direct communications efforts for the SXSW Film Conference & Festival, which runs from March 11-19, 2016. She brings more than 20 years of experience in the field and spent 11 years representing the Silverdocs Documentary Festival and International Documentary Conference (now AFI Docs).